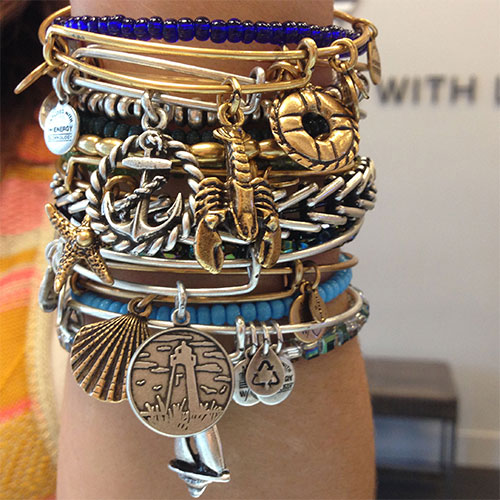 Charm bangles are so fun, aren't they? They make little sounds as you move and add a little metallic color to your wrist. Ben David Jewelers always stocks the brands of bangles their customers enjoy and that's why they always stay well stocked with Alex and Ani bracelets.
Charm Bangles
Alex and Ani creates many nature themed charm bangles, but the spiritual aren't the only bangle designs they make. For example, you can wear one of their bangles for your favorite NFL team or Major League Baseball team, the Kentucky Derby, or even bangles for Olympic sports. We even hear rumors about some collegiate bangles coming out this fall.
Online Exclusive
There are a couple of gorgeous bangles that are available only online on the Alex and Ani website. If you love the subtle, seashore light blue and silver colors of summer then you're going to love these collections. See the Alex and Ani website for more information on these sets.
Tried and True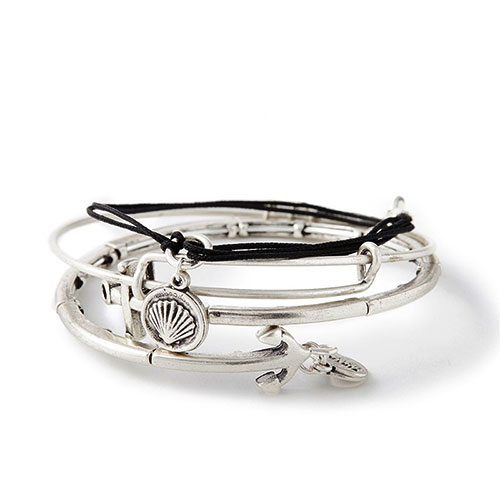 This pretty set features a shell pull cord, anchor metal wrap and a plain bangle in Rafaelian Silver finish. The price of $78 covers all three bracelets as a set.
Seas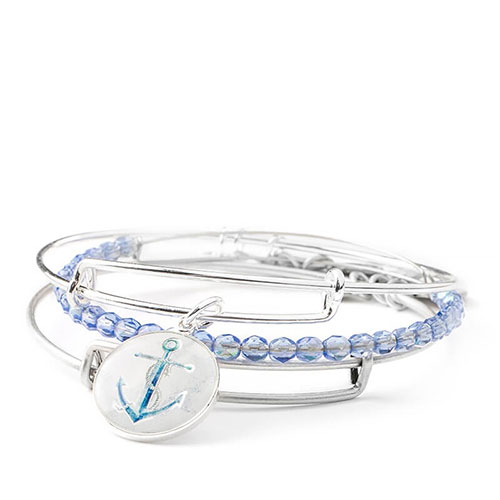 Seas features an anchor art charm bangle paired with an expandable bracelet of blue beads and a plain Rafaelian Silver finish bangle. The price of $78 is for the set.
Silver Siren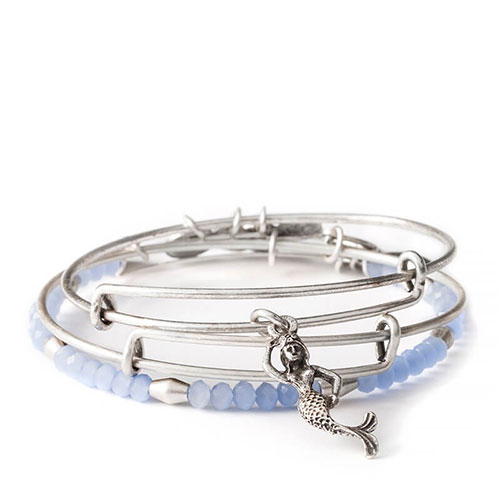 The Silver Siren set is beautiful worn all by itself or paired with the Seas set. Silver Siren features the Mermaid Charm bangle along with the Navy Nautical blue beaded bracelet and the plain, expandable Rafaelian Silver bangle. The set is only $68.
Where to Find Charm Bangles
Charm bangles like these can all be found at Ben David Jewelers, an authorized retailer of genuine Alex and Ani bangles. For the Online Exclusive bangles, you'll need to purchase those directly on the Alex and Ani website.