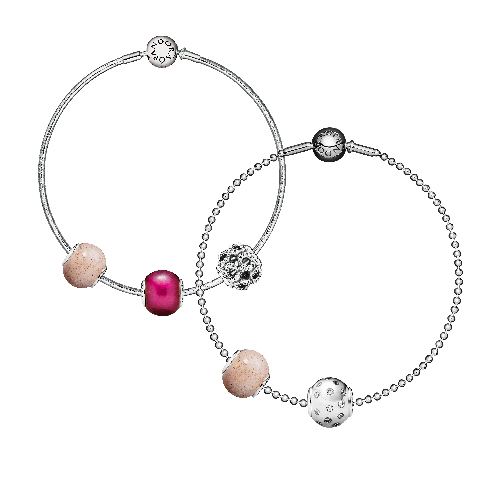 Charm Bracelet Bangles from Pandora
A charm bracelet is just too pretty and they are so popular right now. A long time ago, charm bracelets were made from cheap metals and were rather tacky. Today, fine jewelers make them from sterling silver and gold in gorgeous designs. They are fun to select and look awesome on your wrist!
Charm Bracelet
There are two famous charm bracelet designers, Alex and Ani and Pandora. These two designers lead the way in bangle charm bracelet fashion and are copied by many discount jewelry makers. If you want the real thing, make sure it is truly Pandora or Alex and Ani.
Pandora Charm Bracelets
Your Pandora charm bracelet will include a sterling silver bangle bracelet and a variety of sterling silver or gold charms. They won't be just any charms, though. You get to pick out what goes on your charm bracelet! Pandora has so many charms and they create new and fun charms all the time, especially for holidays and the turn of the seasons.
Pandora Jewelry
Pandora doesn't stop with designing a beautiful charm bracelet for you. They also have beautiful collections of matching necklaces, rings and earrings. You can work around an entire theme for your new look.
Alex and Ani Charm Bracelets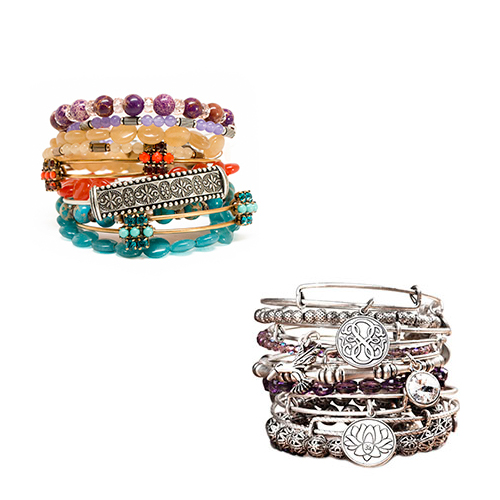 Alex and Ani Charm Bracelet Collections
When you choose an Alex and Ani charm bracelet, you'll experience a different approach to the normal charm bracelet. Alex and Ani likes to combine more natural looks for their charms, picking small elements of nature to build upon. They also include unique beads in their bangle designs to add a different sort of texture to the beauty of their bangle bracelets. It is easy to pick out bangles for a charm bracelet with Alex and Ani because they create collections that center around a similar theme. They will have about forty collections at any given time. Each collection is made up of many charms and bangle designs that all fit together. You don't have to purchase all of the bangles. You can get just a few that speak to you and mix and match with other collections. Alex and Ani also creates more than just charm bracelets. They also make necklaces, rings and earrings that coordinate with their beautiful charm bracelets. They even design fun handbags to complete your signature Alex and Ani style. You can consider Alex and Ani your one stop for jewelry and accessories for your everyday look.
The New Charm Bracelet
When you buy a charm bracelet today, it is a quality jewelry piece that is created with beautiful style and design. It is made from precious metals and might even have a gemstone in the charms. You can mix and match them and stack them on your wrist. Many women today find their favorite designs with Pandora and Alex and Ani.