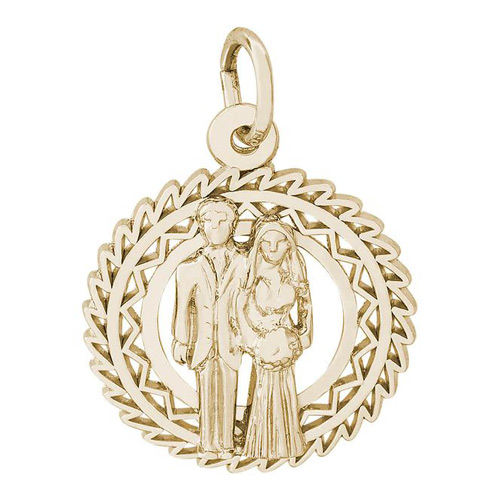 Bride and Groom Charm in 14K Yellow Gold by Rembrandt
Charms as a gift can be a very sweet way to help someone keep a memory of a person, thing or special occasion. Ben David Jewelers carries the Rembrandt Charms brand of charms for fine jewelry.
Charms
The charms designed by Rembrandt cover a lot of different categories, from events to garden critters. Charms are a wonderful way to commemorate an occasion like a wedding, graduation or a special birthday. Today we'll focus in on some of the beautiful wedding party charms.
Wedding Rings Charm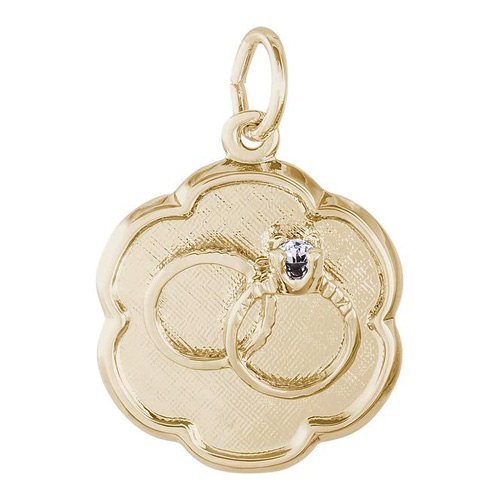 Wedding Rings Charm in 10k Yellow Gold by Rembrandt
Of course, any honeymooner is going to want to wear a charm that celebrates their wedding. There are a lot of wedding choices in Rembrandt charms. This particular one is available in many different types of gold and sterling silver. It is .69" in diameter.
Bridesmaid Disc Charm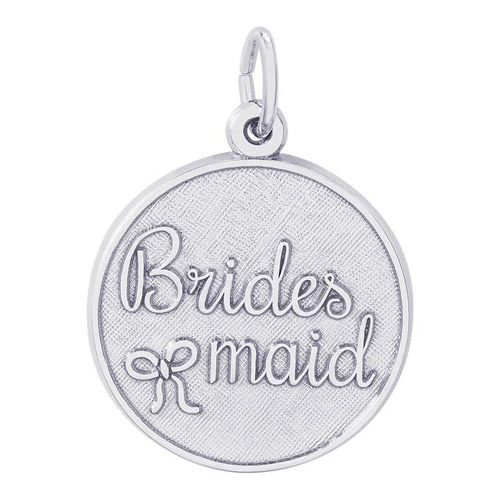 Bridesmaid Disc Charm in Sterling Silver by Rembrandt
Rembrandt offers two different charm designs to celebrate your bridesmaids. This one is in a disc shape and the other is in the shape of a bridesmaid. Both are available in many different types of gold and sterling silver. The disc is .75" in diameter.
Flower Girl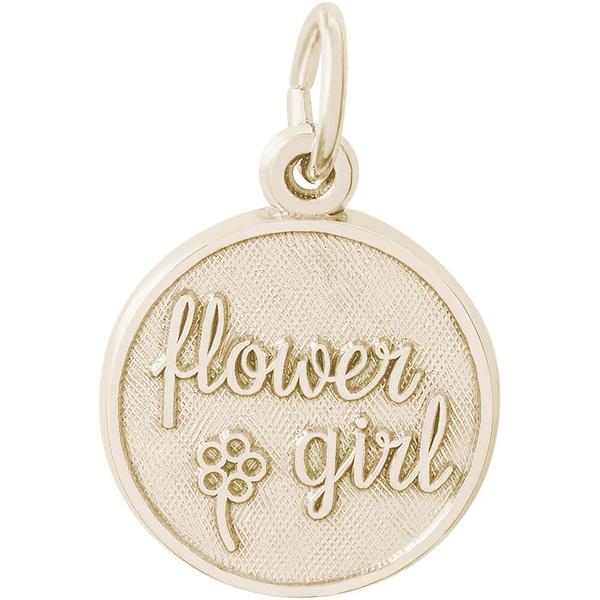 Flower Girl Disc Charm in Gold Plate
Of course, you don't want to forget your Flower Girl. This charm she will cherish for life. Participating in a wedding is probably one of the biggest events of a little girl's life and she'll love having a keepsake charm to always remember your wedding. This disc charm is available in sterling silver and gold. The size is .59" in diameter.
Where to Purchase Fine Jewelry Charms
Ben David Jewelers in Danville, VA, carries the
Rembrandt Charms
line. There are hundreds of designs to select from. Most of the charms are available in a yellow plated gold, white gold, 10k and 14k gold. Sterling silver is usually an option, also. Stop by today and browse the Rembrandt collections to find the specific charm you're looking for.