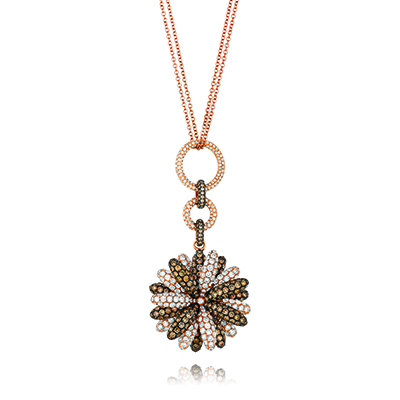 You probably have your eye on one of Le Vian's gorgeous chocolate diamond necklaces or pendants, right? Well, here are some more of these incredible pendants for you to dream about owning.
Chocolate Diamond Necklaces
Le Vian is the jewelry company that has trademarked the name "Chocolate Diamond," so look no further than Le Vian when you want those tasty brown diamonds in a chocolate diamond necklace. Here are some of their latest designs that can be ordered through Ben David Jewelers.
Necklace #SUUB99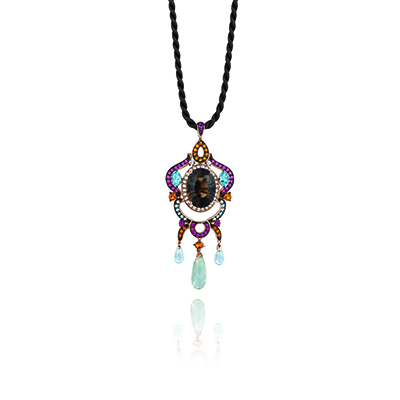 This chocolate diamond necklace is so curvy and so colorful. It almost looks like a chubby bug. This pendant blends violet, white, and light blue diamonds with the chocolate diamonds for a very powerful effect.
Necklace #SUWH110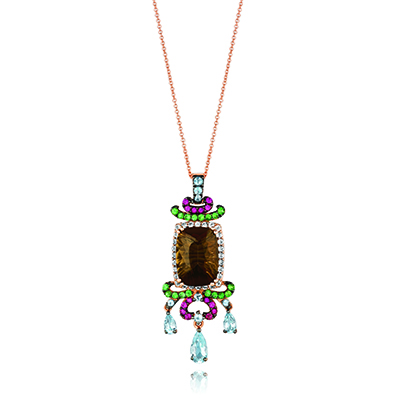 This is a variation on the colorful theme of #SUUB99. It adds the colored diamonds of lime green, white and violet to the large square chocolate diamond in the middle. Light blue diamonds drip like teardrops from the bottom.
Necklace Pendant #YPVR218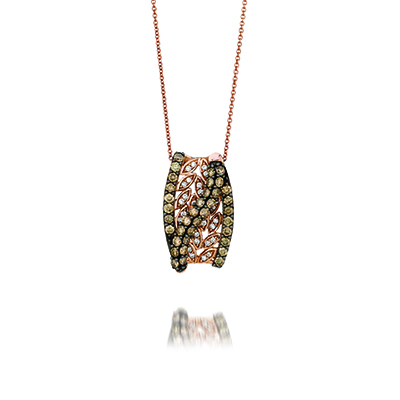 If you love curves then this chocolate diamond pendant is for you. It features only white and chocolate diamonds set in wavy curves of rose gold. It is a festive design that is perfect for a person who loves the leafy designs of nature.
Necklace Pendant #WIKA203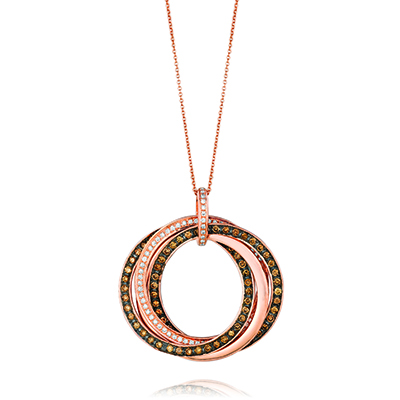 Circles forever are featured in this pendant design. White diamonds are set in rose gold and intertwine with chocolate diamonds set in rose gold. It gives the appearance of never ending circles. It is attached at the top with another rose gold circle loaded with white diamonds.
Ben David Jewelers
Ben David Jewelers carries the Le Vian design brand and stocks their rings, chocolate diamond necklaces, earrings and bracelets. Stop by and ask to try on these gorgeous colorful diamonds to see how they look around your neck.