Chocolate diamonds are every girl's brand new best friend. They have been around for a long time, but it wasn't until recently they were marketed to the general public. Now girls everywhere can wear their very own chocolate diamonds. If you are in Danville, Eden, Martinsville or the general area, you are in luck. We carry LeVian chocolate diamonds in our store in Danville, VA.
Chocolate Diamonds from LeVian
It was LeVian Jewelers that thought to market the chocolate diamonds in jewelry. Up until then these diamonds were thought to be undesirable by the general public, so they were used only in industrial applications. Can you believe these beautiful diamonds were considered to be unwanted? When we saw these diamonds featured in LeVian's jewelry, we simply had to carry them, because we knew you were going to love them.
Sinuous Swirl Chocolate Diamond Ring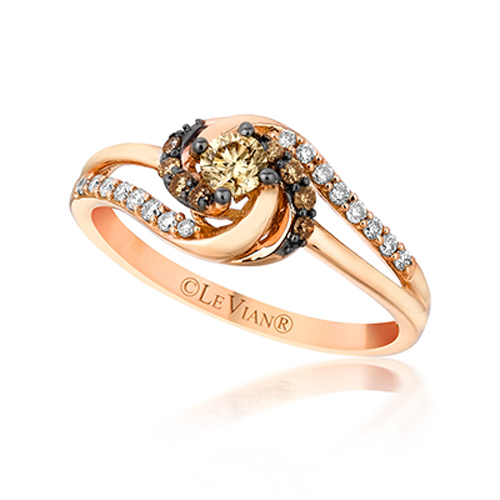 LeVian Jewelers has created a gorgeous ring called Sinuous Swirl. This swirled design combines chocolate diamonds with white diamonds in a rose gold setting. It is absolutely fabulous. The swirling is a lovely way to bring the eye right into the center chocolate diamond.
Gladiator Weave Diamond Ring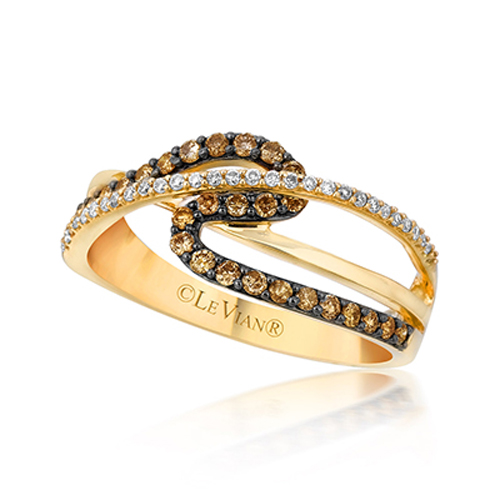 Again, LeVian has combined chocolate diamonds with white diamonds in order to set off that lovely chocolate brown. In this beautiful diamond ring, a gladiator design is used that might remind you of ancient Rome and the gladiator fighters.
Cush 'N Pillow Ring with Chocolate Diamonds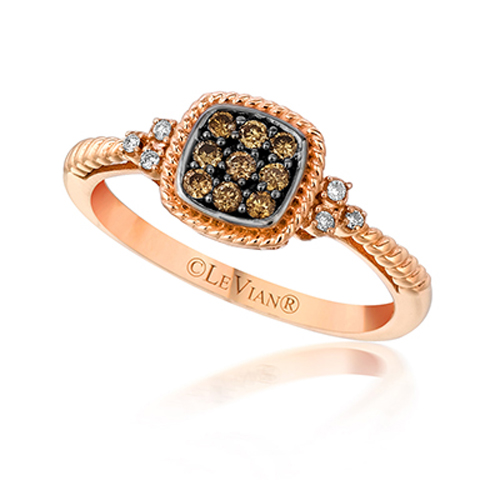 The Cush 'N Pillow ring from LeVian features a square design in the middle of the ring. The square might remind you of a pillow. This pillow is loaded with nine chocolate diamonds and surrounded in rose gold. There are three white diamonds added to each side of the center square to add a little more flourish.
Ben David Jewelers for Eden, Martinsville, South Boston and Danville
When you're ready to own your very own chocolate diamonds, stop into our store and we'll help you try them on. We carry the only brand of chocolate diamonds – LeVian Jewelers. Our jewelry store is conveniently located in Danville, VA and serves the surrounding Eden, Martinsville and South Boston communities.