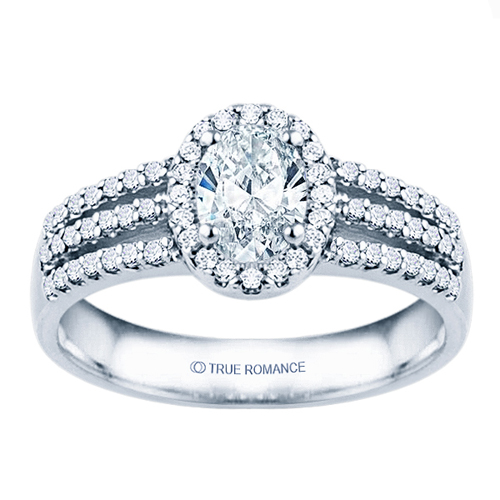 Halo Engagement Ring RM1394V
Circle engagement rings are offered by several different brands carried by Ben David Jewelers in their Danville, VA, location. These circular style rings are very popular with young brides-to-be lately. This particular style makes the center diamond look a lot larger than it is and adds a lot of glistening sparkle to the ring.
Designer Brands for Circle Engagement Rings
There are a few brands you want to check out for circle engagement rings. These are oftentimes called Halo engagement rings, so you can ask for those also. Ben David Jewelers carries these rings in their own designer line of bridal jewelry and also carries the designer brands of Hearts on Fire and Verragio.
Ben David Jewelers Engagement Rings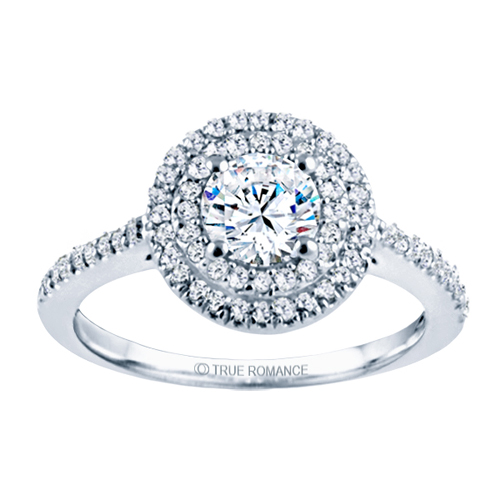 Circle Engagement Ring from Ben David Jewelers' Halo Collection #RM1394
Ben David Jewelers' own designer line of bridal jewelry includes the circular engagement rings you're looking for. These beautiful rings come in many different styles and they are in stock in the store. All the styles include the circular, or round, center setting with a large diamond that is completely surrounded by other smaller diamonds in a circular pattern.
Hearts on Fire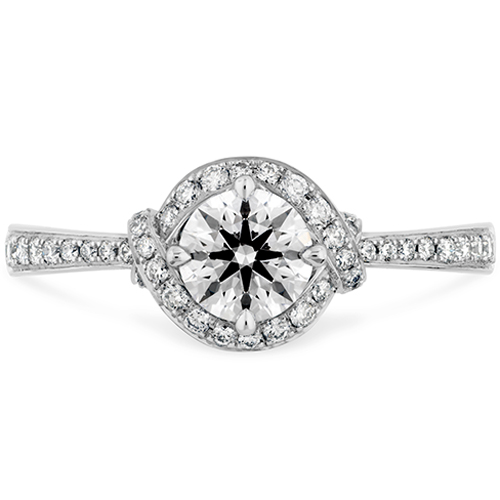 Optima Circle Engagement Rings from Hearts on Fire
Hearts on Fire is a very famous brand of designer engagement rings. This designer is famous for cutting their diamonds so that there is a ring of hearts inside the diamond. It is known for being the very romantic cut of diamond that is used in engagement rings and other jewelry. Hearts on Fire's circle engagement rings are found in their Halo collection and there are some in their Pave collection as well. There are numerous styles to pick from that feature the round, center diamond that is surrounded by numerous little diamonds. One style has the little diamond in the shape of a square for something a little different. Not all circle engagement rings are completely circular!
Verragio Circle Engagement Rings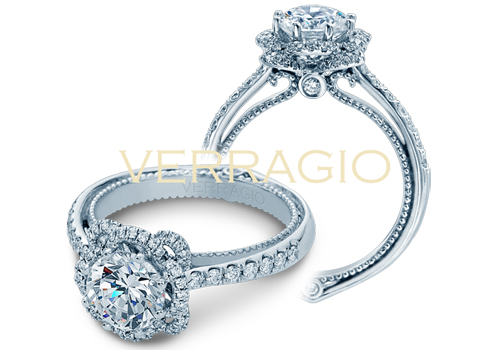 Varragio's Round Engagement Ring #0428R of the Couture Collection
Verragio is a designer brand that mixes the circle engagement ring style within a couple of different collections that they design. Two of the collections to check for the round style are their Couture Collection and the Insignia Collection. Even their Paradiso Collection has the circle style also. There are a lot of choices with this company when it comes to round diamond rings.
The Beauty of Circle Engagement Rings
Circle engagement rings are really beautiful and they really give a lot of sparkle. The large center diamond is surrounded with diamonds making a round shape or a square to add a lot of brilliant sparkle to an already beautiful diamond. Your engagement ring will continue to sparkle like that if you keep it clean. Come into Ben David Jewelers often to have your ring cleaned for free. They will also check it to make sure that the diamonds are still in the ring nice and tight.