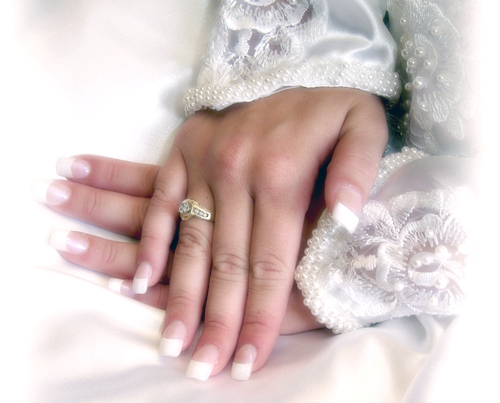 Custom Wedding Sets
Custom design is the way to go on your wedding set if you want something nobody else has. It really isn't all that expensive in comparison to buying retail out of the jewelry case in your local South Boston, VA, jewelry store.
Gorgeous Custom Design
If you are not all that artistic, the jeweler will help you come up with some unique designs. They are the artists and will give you some suggestions by drawing the custom design of the piece. Then you can narrow it down to the one you really like and maybe make a suggestion or two on more features you'd like it to have. Once the custom designs have been agreed upon, your jeweler will cast it in wax and create your unique masterpiece. The next step is to place your stones in the setting and buff it out to let out its brilliance. Now you have a piece that nobody else in the world has, plus it reflects your personality and is exactly the way you want it.
What to Expect From South Boston Jewelers for Custom Design
Custom design will include a lot of choices for you. You get to have your wedding set made from any metal you'd like. If you happen to like silver, then you can have it made in silver! If you really, really love emeralds then you can have your wedding set made with emeralds and have them offset with tiny diamonds to bring out their brilliance. If rubies have a special meaning to you, then you can use those. Or maybe you want to reuse stones from another special piece. When you have Ben David Jewelers custom design a piece for your wedding set then you can make your rings exactly the way you want them.