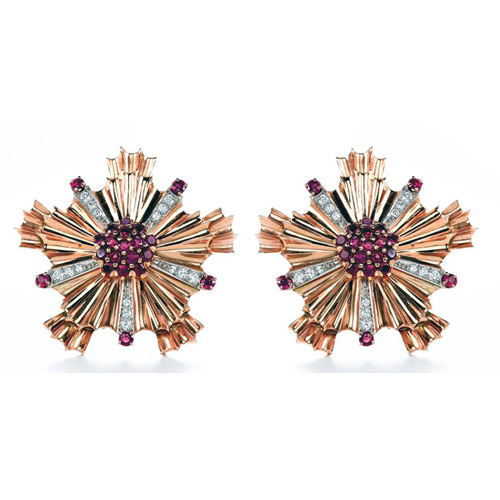 Earrings to Appear at the Private Estate Sale
A custom jewelry design that you have floating around in the great designer portion of your brain is easier to bring to reality that you may have assumed. The master jeweler at Ben David Jewelers makes custom jewelry for their customers and will work for you, too.
Custom Jewelry Design
The first thing you need to do is to get a custom jewelry design decided upon. It doesn't have to be an intricately detailed drawing. It doesn't have to be a drawing at all. Our master jeweler can draw something on paper that matches your explanation of what you'd like your new ring, pendant or bracelet to look like.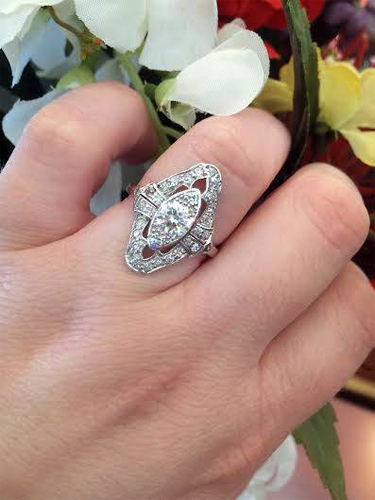 Singer Collection Estate Show Art Deco Ring
Once the drawing is finalized and includes every detail, it is shown to you for approval. After it is approved, it is turned into a wax version of your ring. This model is used to make a mold. The mold is the negative image of your ring or other piece of jewelry. In other words, everything that is not there is your ring. The process of
casting
a custom jewelry design can be a lengthy one, but it is that mold that is used to make your jewelry design. Once cooled and removed from the mold, it is polished up and ready for the gemstones to be set into it.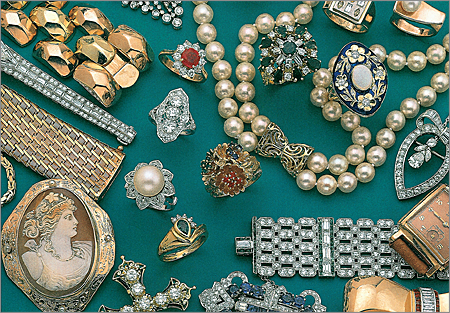 Partial Designs
You don't have to design an entire ring or pendant. You can use an old, tired piece of jewelry that you already own and refresh its design. By changing parts of the design, you can come up with a whole new ring, bracelet or earring.
Ben David Jewelers
Ben David Jewelers is owned and operated by the new generation of the family that founded the fine jewelry store in the 1950s. Customers from Virginia and North Carolina have been using
Ben David Jewelers
for custom jewelry design for generations.