Custom jewelry is when you come up with the idea of a ring, pendant, bracelet or pair of earrings then it is made to your specifications. This is a much easier process than you might think. Ben David Jewelers can make any piece of jewelry you'd like just from an idea you have.
Custom Jewelry
You probably have a really cool idea in your head of a ring that would be so beautiful and unique. Now, all you have to do is explain that idea to the master jeweler at Ben David Jewelers. They will spend time with you getting all the details of your creation and sketch it out. Once all the details are put down on paper, you'll examine it and make suggestions for changes. When the drawing is perfect, production will begin.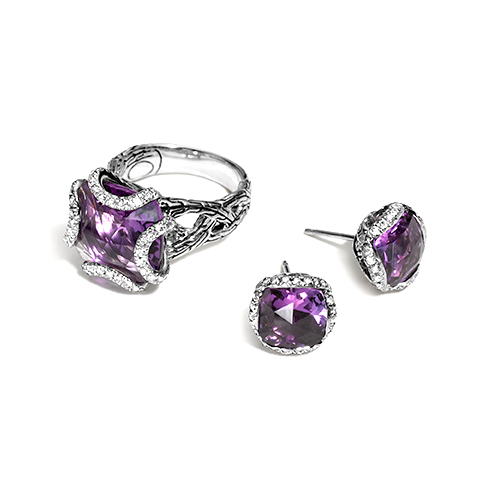 Sterling Silver Amethyst Ring and Earrings by John Hardy You can have your jewelry made from just about anything. You can break away from traditional and modern designs and have something completely unique! If you have a favorite piece of beach glass, you can have it turned into a spectacular pendant. Maybe you'd like to have baby's first lost tooth imprinted into a charm for a bracelet, or the rose your husband gave you when he proposed turned into a pendant. If you have an idea on what you'd like to have made, our master jeweler will be able to turn it into a beautiful reality.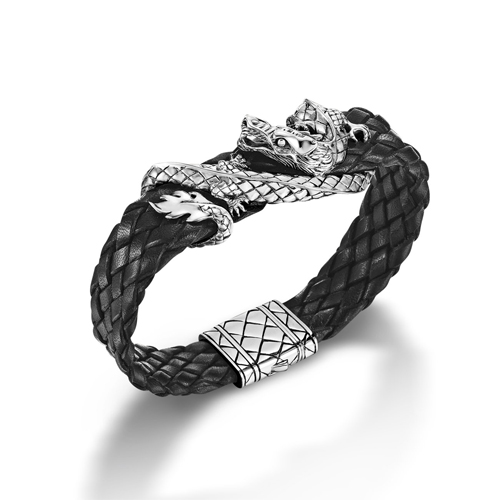 Dragon and Woven Leather Bracelet for Men Your new design doesn't have to have sentimental meaning. You can create a completely new design out of popular designs of today by combining them in a ring or bracelet.
Ben David Jewelers
Ben David Jewelers offers services for custom jewelry for their customers. All you have to do is to come up with the idea and we'll take it from there. Stop by
Ben David Jewelers
today to speak with our master jeweler about your ideas.