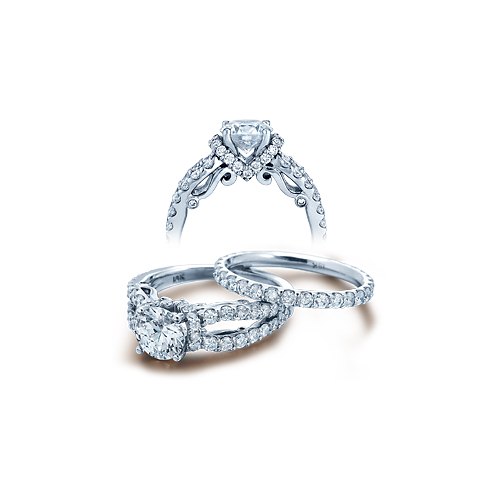 Engagement Ring and Wedding Band by Verragio
Danville Jewelers that have a huge bridal section and sell engagement rings really narrows down to one great jeweler, Ben David Jewelers. They have an extremely large, expanded bridal jewelry section. You will have more choices than probably any other jeweler in the area.
Danville Jewelers
There are several Danville jewelers and most of them do sell engagement rings, but the biggest variety of designer brands and affordable choices will be found at Ben David Jewelers. Ben David Jewelers carries the famous designer brands of Hearts on Fire, Verragio, LeVian and ArtCarved, plus they carry their own line of engagement rings.
Things to Know about Engagement Rings
When you get into finer jewelry like engagement rings, there are a couple of things that you should know. First of all, the diamond engagement ring from the nicer, more expensive brands, usually do not include the center diamond. The reason for this is that you will be asked to choose the gemstone that you want. You will get to look at the diamonds and decide how much you want to spend, how big of a diamond you want, and you will pick out how fine a quality you want in a diamond. The jeweler will let you look at the inside of the diamond and see its different features and flaws.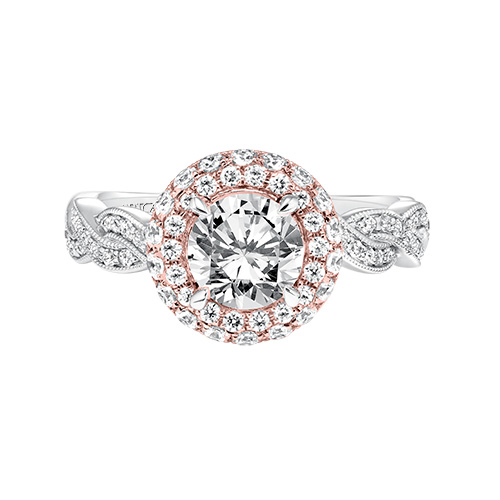 Anja Diamond Engagement Ring by ArtCarved
But what if you want a different, more unusual gemstone and not a white diamond? Any of the Danville Jewelers can help you out there, also! Ben David Jewelers keeps a stock of loose diamonds and other gemstones that they use to make rings. You can pick out a completely different gemstone for your engagement ring, if you'd like. If you love blue, you can get a sapphire or blue diamond. If you love green then there are emeralds to choose from and also green diamonds. You can get as wild and unique as you'd like to be, because it is your engagement ring! You do not have to have a white diamond and blend into the
engagement ring
crowd.
Where to Get Engagement Ring Insurance
After getting through all the shopping for your very own engagement ring and getting it sized, the next step is to get it insured. If you own your own home, it is easy. You call your insurance agent and let them know you'd like to insure your jewelry. Your agent will likely ask you to get an insurance appraisal done so that if you do lose your ring you'll be able to prove its worth. Ben David Jewelers has insurance appraisals every month. If you don't own your own home, you can get renter's insurance that will cover your ring and all your other belongings in your apartment.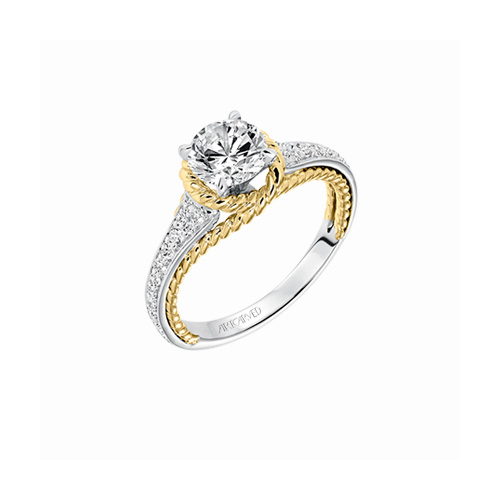 Seana Designed by ArtCarved
Shopping for an Engagement Ring
You will find engagement rings at any of the Danville jewelers, but Ben David Jewelers has a huge bridal section. You will be able to shop many designer brands of engagement rings, plus
Ben David Jewelers
can make a custom ring for you if you want something unusual and different.