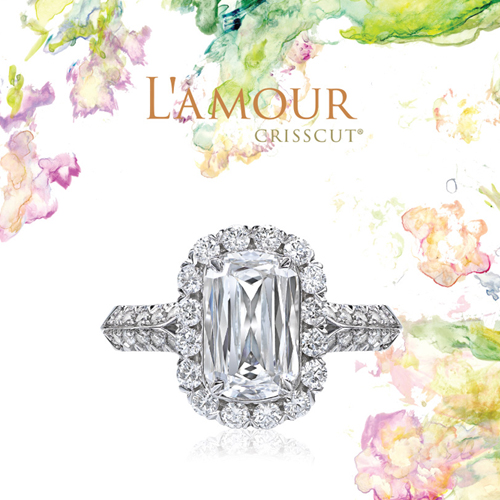 L'Amour Crisscut Diamond Ring
A diamond is a unique gemstone and at Ben David Jewelers, they have just become more unique. Ben David Jewelers has added the Christopher Designs Crisscut line of patented cut diamonds to their line of fine jewelry. These exquisite stones are cut in such a way to be far more brilliant than most other diamonds on the market. Now you can own one of these spectacular diamonds.
Diamond Beauty
A diamond is a girl's best friend, but the L'Amour Crisscut is her BFF. Christopher Slowinski started his company, Christopher Designs, back in 1981. He learned under master jewelers in Poland and put that knowledge to work building his company in the United States. He eventually came to patent his diamond cut design.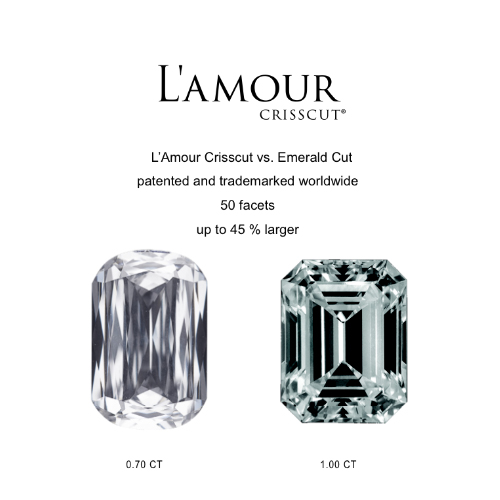 The Crisscut Compared to a Regular Emerald Cut Diamond
Slowinski's original Crisscut gemstone had 77 "crisscrossed" facets instead of the typical 48. This was an incredible advance in just how brilliant a diamond could be. Fascinated by the engineering of diamond cuts, he even went farther with his "Brilliant Cut." This diamond appears to be round, however, its cut consists of 12 sides and 12 straight walls, featuring 109 facets.
"I have always been intrigued with taking something established and making it even more beautiful," said Slowinski.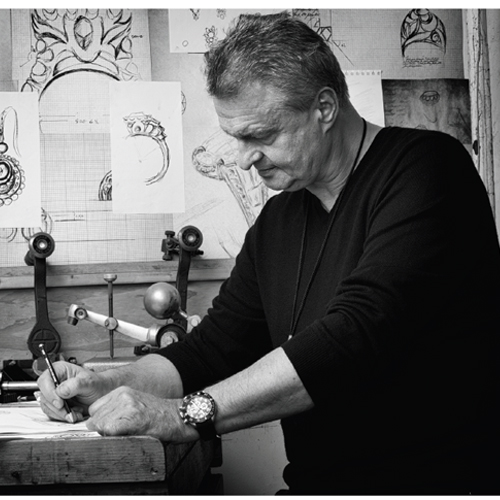 Christopher Slowinski
Crisscut Diamonds
With the patented Crisscut adding so many more facets, its light dispersion and the white light brilliance is like no other diamond cut. The Crisscut diamond nearly doubles the number of facets of the conventional diamond, adding just that much more brilliant light sparkling from your finger.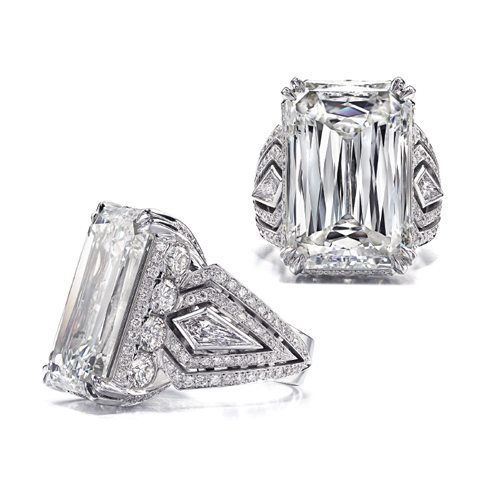 Crisscut Diamond Ring designed by Christopher Designs
The Crisscut diamond is hard to miss when you pass by someone who is wearing one or more of them. They are so beautiful that the Crisscut stones have been the subject of many articles and mentions in well-known periodicals such as Harper's Bazaar, Brides, Town and Country, as well as many others.
Where to Buy These Brilliant Diamonds
The Crisscut diamond is a fairly new brand carried by Ben David Jewelers in Danville, VA. If you want the very best brilliant diamonds, then it is Ben David Jewelers where you need to look. Stop by anytime during normal business hours and the sales staff will help you browse and try on these gorgeous gemstones over refreshments.