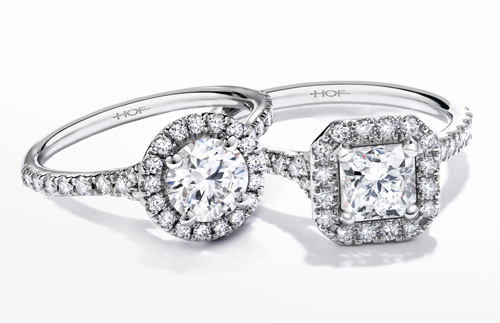 Engagement Ring with Halo designed by Hearts on Fire
If there is a diamond anniversary coming up in your family, it is traditional to celebrate this anniversary with diamonds. Traditionally, the 60th anniversary and beyond are diamond anniversaries. Ben David Jewelers has a sales staff that loves to help to find the perfect anniversary gifts.
Diamond Anniversary
With the traditional gift chart, the sixtieth anniversary and all those after celebrate with diamonds. For the modern version, the diamond anniversary is the eightieth. Of course, if you love diamonds, the sooner the better to receive a gift loaded with diamonds!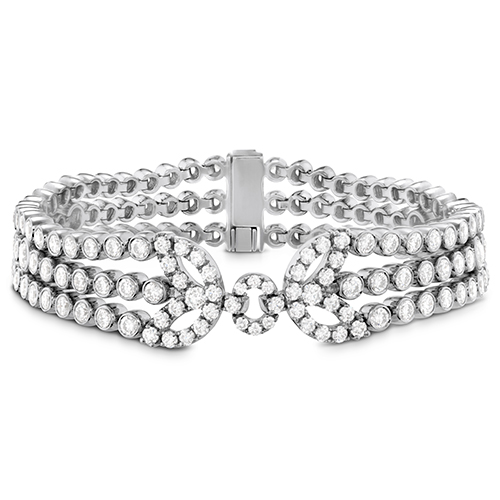 Tassel Diamond Bracelet from Hearts on Fire's Copley Collection
Great Anniversary Gifts
If you are shopping for your spouse, some great gifts for your wife would be any ring, necklace or bracelet that contains diamonds. It would make it just that much more special if it contained a diamond for every year you have been married. If you are shopping for your husband, a diamond tie tack, cuff links or a money clip would make a very special gift. Men are usually quite understated in the jewelry that they wear, but if he likes some flash then a diamond encrusted watch or a diamond ring would be spectacular.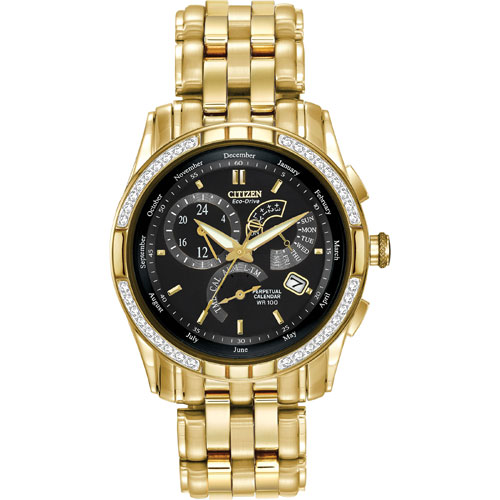 Calibre 8700 by Citizen Watches
Sometimes couples will jointly give each other the gift of updated wedding bands for a special anniversary. You might want to mark your diamond anniversary with new wedding rings featuring diamonds in the band.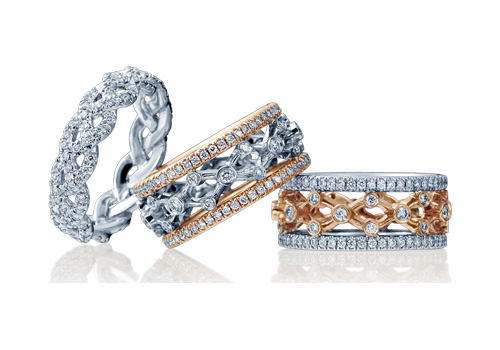 Verragio Wedding Bands
Ben David Jewelers
Ben David Jewelers has a sales staff that gets quite excited over the romance of couples celebrating their
diamond anniversary
. They will have you sit down with some coffee and other refreshments and bring many gift ideas to you to browse. There are so many possibilities with a special anniversary like this and you will likely need a little help deciding on the perfect gift for your spouse. If it is your grandparents or parents that you are shopping for, you can still purchase a beautiful diamond gift for them that they will cherish for the rest of their years.