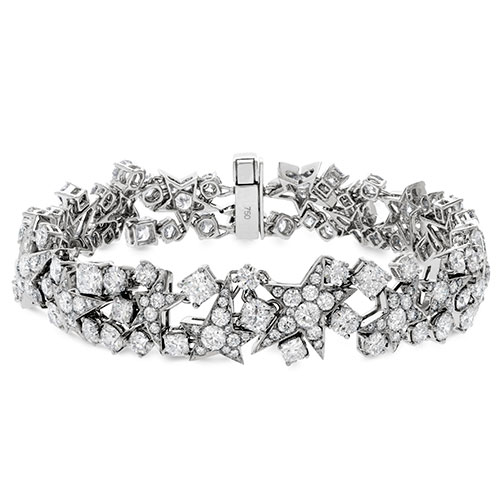 Diamond bracelets are always a sure way to get your lady's attention! What woman doesn't want to have her wrist just dripping with sparkly, glistening diamonds? When you're shopping for your best lady, here are some fine jewelry brands you should explore. These famous and popular brands are all carried by Ben David Jewelers.
Diamond Bracelets
The Hearts on Fire jewelry brand is well-known for their fabulous diamond engagement rings, but they make all of the fine jewelry that women need. Ask your salesperson at Ben David Jewelers to show you some of the gorgeous Hearts on Fire diamond bracelets. The price range is starting around $700 and can go as high as $475,000, depending on the design and number of large diamonds.
Atlantico Wave Cuff Diamond Bracelet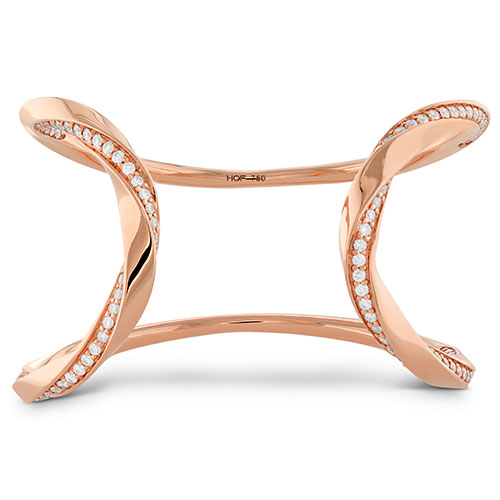 The Atlantico Wave Cuff is a very unique diamond bracelet from Hearts on Fire. It features 3.25 carats of white diamonds and you have your choice of your favorite 18K gold in yellow or rose. This bracelet was inspired by the waves in the seas. It has a square, but very flowing, curving design with white diamonds punctuating those curves. If your girl loves unique diamond bracelets, this is one to look at first.
Atlantico Tri Color Diamond Bracelet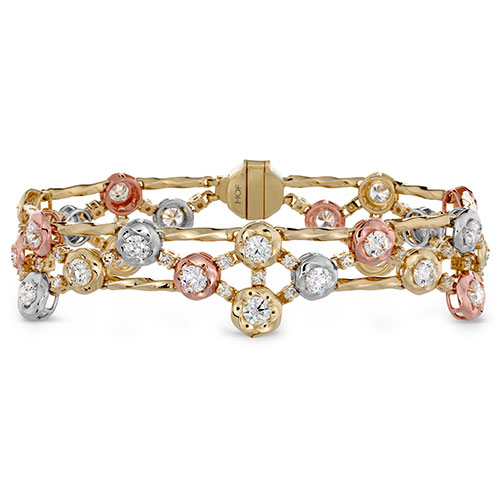 Sometimes it is fun to blend all of the popular gold colors together in one bracelet. This is the feature of the Altantico Tri Color bracelet from Hearts on Fire. There are approximately 7.75 carats of white diamonds in this beautiful design.
Optima Four Station Diamond Bangle

When you're looking for a sleek, more classic look in diamond bracelets, these Optima diamond bangles from Hearts on Fire are just the ticket. The total diamond weight is .30 carats in the form of four stones.
Ben David Jewelers
Stop by Ben David Jewelers to have the sales staff help you pick out the perfect bracelets from all the diamond bracelets offered by designer Hearts on Fire.