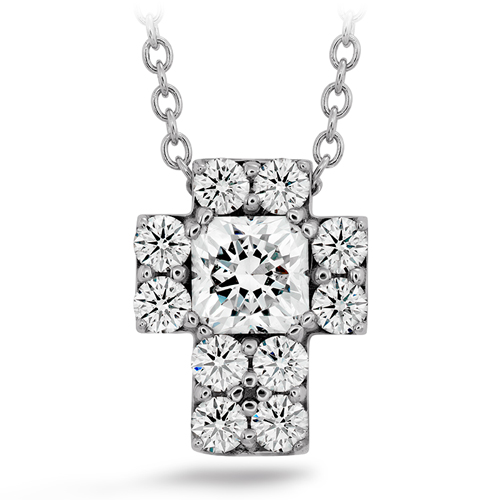 Diamond cuts are very important. The cut will give this gemstone its brilliance and ability to capture light and reflect it, bringing out that glistening sparkle we all love so much. There are many different types of cuts and many different shapes of diamonds. Many diamond jewelry companies will specialize in one particular cut that they have developed.
Diamond Cuts
There are so many diamond cuts used today and more are being created all of the time. Some designer jewelry brands have developed their own cut which makes them different or a step above the average diamond retailer.
Hearts on Fire has a unique diamond cut. Their round brilliant diamonds will have a ring of hearts inside the diamond that will dance around as you tip the stone. They specialize in only two different cuts that favor a larger top and a smaller bottom, the square "Dream" cut and the round.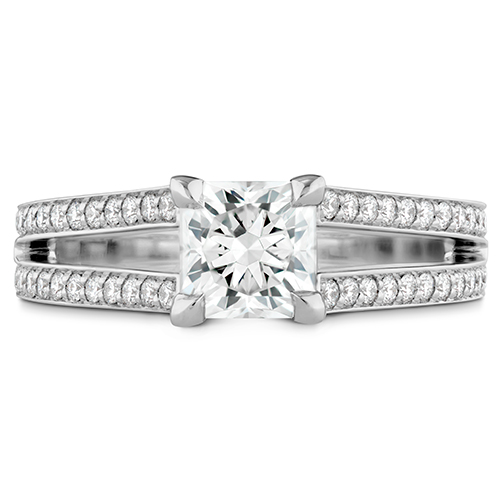 The cut of a diamond is graded on three factors:
Brightness – The internal and external white light and how well it reflects it.
Fire – How the gemstone scatters the light into all colors.
Scintillation – The sparkle quality of the diamond and the reflections inside the stone.
L'Amour Crisscut has a unique diamond cut that makes the diamond appear to be 45% larger than your average gemstone. It features 50 facets with subtle curves on the diamond, and two straight sides. This cut gives the diamond a brilliance that is so much more than that of larger gemstones. A L'Amour Crisscut diamond makes far better use of a diamond's ability to sparkle than your average emerald cut diamond.
Diamond Shapes
The shape of the diamond is what a person shopping for a ring, earrings, necklaces or bracelets is first concerned with. The diamond cuts will bring out the very best sparkle and light refraction, but it is the shape that is the style.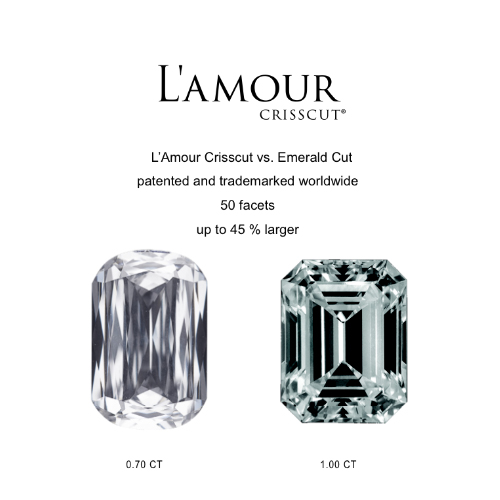 There are a lot of different shapes of diamonds:
Round
Princess
Emerald
Pear
Marquise
Heart
Oval
One thing to note is that if you want a certain shape, but can't find just the right ring with that shape then there is another option. You can use round diamonds to give the illusion of the shape with a certain setting. For instance, you can have a round diamond in the center and then have smaller round diamonds set in a square shape around the center diamond. This is an idea that is used to give the illusion of pear shaped diamonds also.
Finding Just the Right Diamond
The salesperson you work with at Ben David Jewelers will explain all of the various diamond cuts and shapes to you when you stop in to browse. She will show you examples of rings, necklace pendants, and bracelets that use various shapes and cuts of diamonds. Be sure to ask to see settings that give the illusion of pear shaped or squared shaped diamonds. Those special settings are a beautiful way to add so much more sparkle to the pendant, ring or bracelet.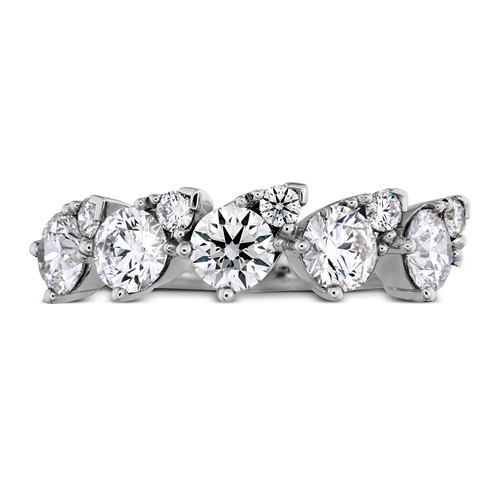 Ben David Jewelers carries all of the major designer brands that their customers love. As a fine jeweler in the Danville, VA, area since the 1950s, they have come to know exactly what both women and men love in jewelry. There is still time to find just the right ring, bracelet or pendant for your loved one for this Christmas season. Stop by today to ask for help in finding just the right jewelry to say I love you this year.