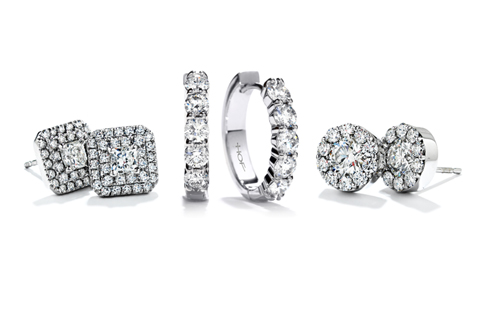 Diamond earrings are beautiful, especially when they are large, extremely sparkly diamond earrings. When you need to complete your look for a party and want people to notice then you might want to arrive wearing a pair of these beauties.
Diamond Earrings
There are two designer brands of diamond earrings that you will want to shop to find unique, attention getting designs. Those brands are Hearts on Fire and Le Vian. Both provide the finest materials and workmanship in their jewelry designs.
Aerial Diamond Drop Ear Vine Earrings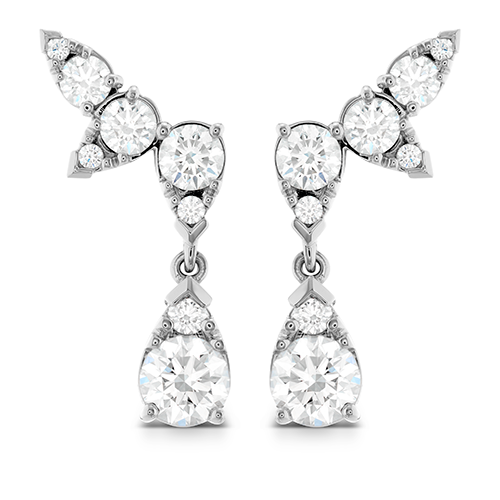 Drop diamond earrings will move when you move, creating a bit of a stir with the diamonds refracting light and sparkling. This pair features 4.20 carats of white diamonds set in white gold. They are not only drops, but they go up the ear in a sexy brilliance.
Treble Clef Diamond Earrings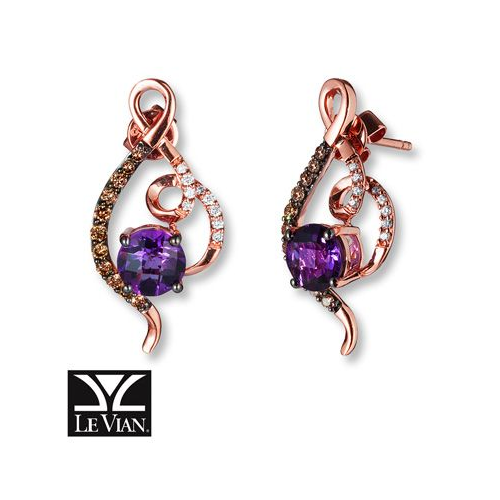 What would be more perfect for visiting the opera than this earring pair? This rose gold treble clef set is studded with both chocolate and vanilla diamonds, a creation of Le Vian Jewelers. Large amethyst gemstones punctuate the bottom of the design.
Striped Fancy Color Diamond Earrings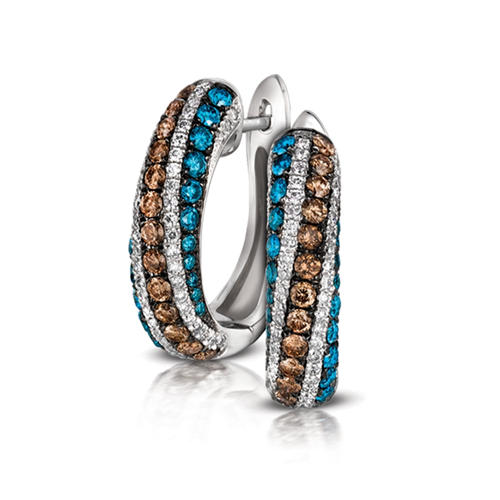 Stripes are fascinating in this diamond earring pair by Le Vian. Large hoops feature 5 rows of diamonds, alternating chocolate, vanilla and blue diamonds all set in platinum.
Lorelei Crescent Diamond Drop Earrings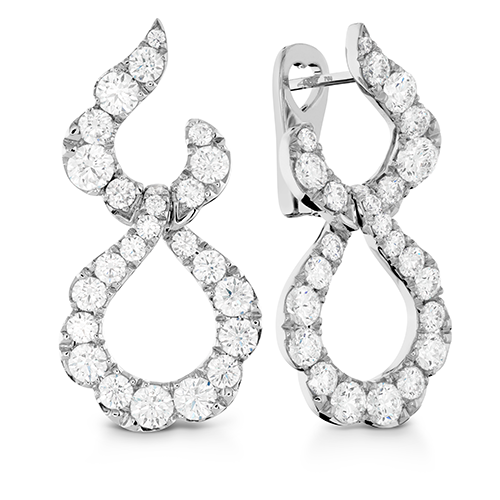 Hearts on Fire makes this set of diamond earrings for their Lorelei Collection. They are packed with 3.30 carats of white diamonds. This pair is available in 18k white gold.
Where to Find the Best Earrings
Ben David Jewelers carries all the popular brands of diamond earrings for you to browse. You might see these featured earrings on display inside the store. There are so many earrings to choose from that you will likely find a pair that you simply must have on your first visit.