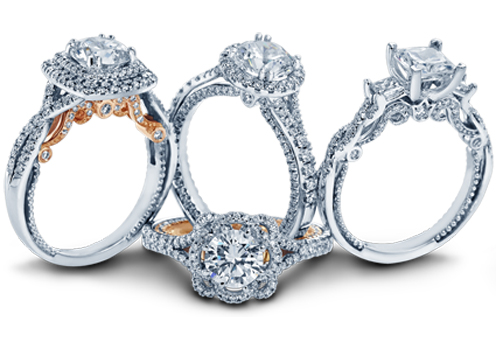 Verragio Engagement Rings
Getting your girlfriend the perfect diamond engagement ring for your marriage proposal takes a little bit of work. So, allow plenty of time for shopping and picking out a ring for her. If you do your shopping at Ben David Jewelers in Danville, VA, then they will allow you to return it, if you happen to pick wrong.
Diamond Engagement Ring
Ben David Jewelers offers a lot of choices of rings to make it easier to find her perfect diamond engagement ring. They carry the leading designer diamond engagement ring brands such as LeVian, Hearts on Fire, Verragio and ArtCarved. They also have their own designer brand to show you. When you purchase a top of the line diamond engagement ring, it does not usually come with the center diamond. You will buy the setting and then you get to pick out the stone that will go into that center spot in the ring. You don't have to put a diamond in that spot either. Some people like other gemstones better than diamonds, so they'll pick out an emerald or amethyst to go into the center setting.
Hearts on Fire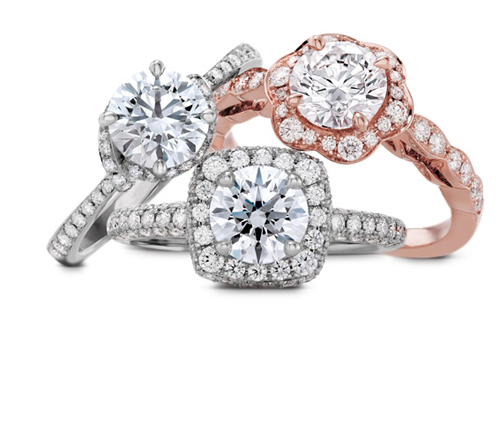 Hearts on Fire Engagement Rings
Hearts on Fire's claim to fame, other than their beautiful diamond engagement ring designs, is that the cut of their diamond reveals a ring of hearts dancing around inside the diamond. Ask the salesperson at Ben David Jewelers to show this to you, it is really quite incredible. And what is more romantic for a diamond engagement ring than a ring of hearts moving around inside the diamond?
Verragio Engagement Rings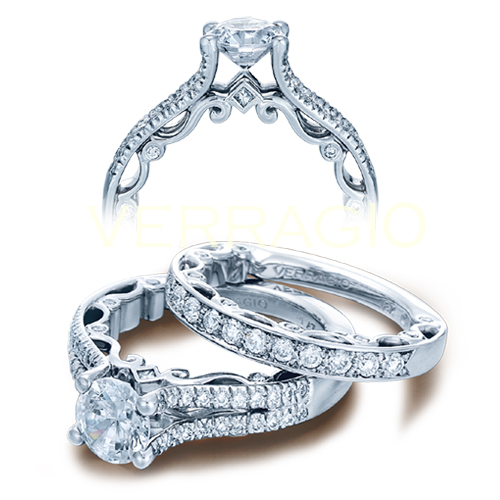 Verragio's Paradiso 3052R White Gold Diamond Ring
Verragio is always very popular with the girls that like oodles of diamonds on her finger. Many of Verragio's diamond engagement rings feature a lot of diamonds in the setting and then up and down the ring's band. If you want to really blow her away with an incredible sparkle during your proposal, this is the brand to browse. They have a great price for the ultimate in bling.
ArtCarved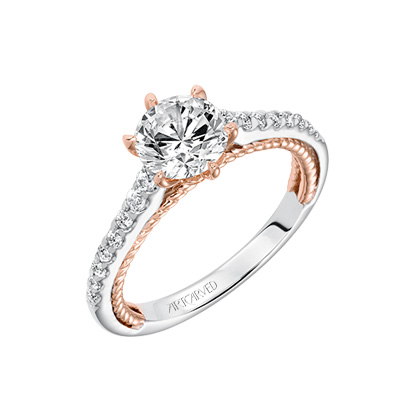 Diamond Engagement Ring Choice from ArtCarved
ArtCarved
is also a very popular diamond engagement ring brand. Their ring designs tend to be a little more modest and classic, but like Verragio, they like to load the ring up with lots and lots of diamonds. If your bride-to-be loves diamonds, this is a brand to explore.
LeVian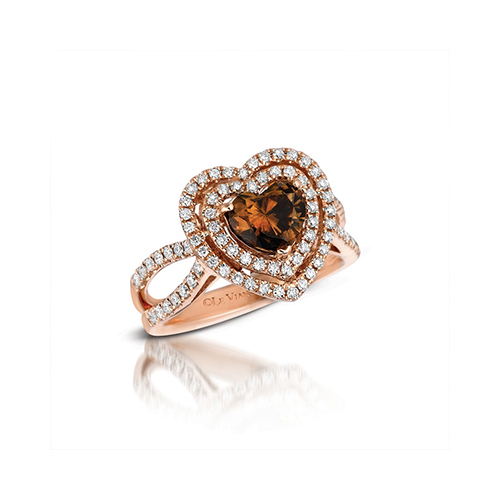 Heart Shaped Diamond Ring From LeVian
LeVian is very unique in that they feature colored diamonds in their engagement rings. It is this brand you want to see if your fiancée loves blue, red, pink, violet, green, yellow or chocolate diamonds. This is the brand that made those colored diamonds famous.
Ben David Jewelers
Ben David Jewelers also has
their own designer brand
to browse in their store. The designs are middle of the road and they also have diamond engagement rings for guys who are on a smaller budget. But, they have higher end designs also. Ben David Jewelers will allow you to return the ring if your bride-to-be wants to pick out her own diamond engagement ring. Ask the salesgirl for more information on the conditions for return. Ben David Jewelers wants to do everything they can to make sure your bride has the exact ring she loves.