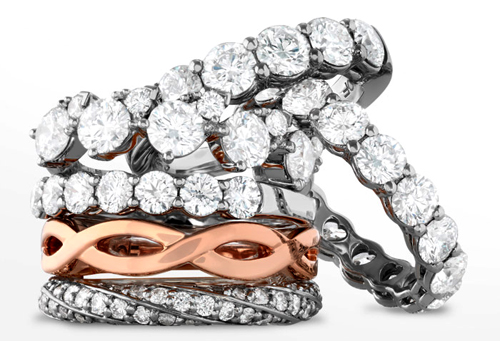 Diamond Eternity rings are gorgeous rows of diamonds for either hand. Some women wear them as their wedding ring and some just stack them on their fingers. These beautiful rings are available at Ben David Jewelers from a couple of designer brands, but here are a few examples of ones that have been designed by Hearts on Fire.
Diamond Eternity Rings
Some of the best and most beautiful diamond eternity rings are designed by Hearts on Fire. You might think of them as only a top of the line engagement ring company, but they have so much more. Here are a few examples of their awesome eternity rings.
Truly Classic Double Row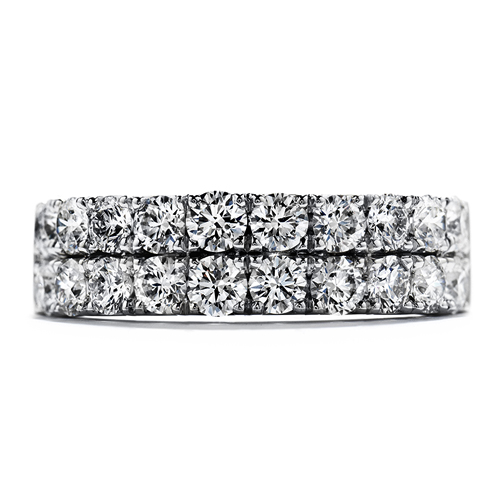 This diamond eternity ring allows you to choose how many carats of diamonds it will have. The smallest ring is only .75 carats of diamonds and the largest twice the size at 1.5 carats. The precious metals selection needs to be made between 18K gold and platinum. You can wear this as your wedding ring, or wear it on any finger as a stackable ring.
Aerial Teardrop Diamond Ring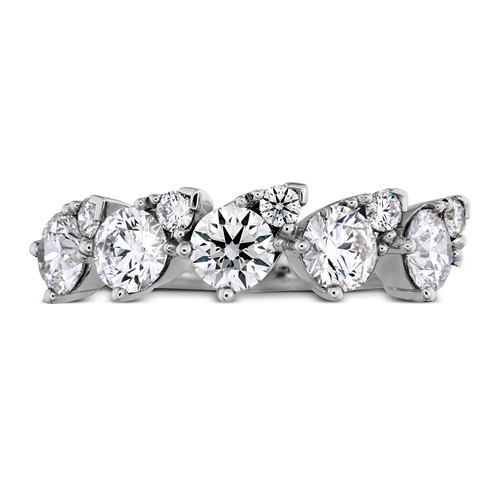 The Aerial Teardrop Diamond Ring sets the diamonds so that it gives the appearance of pear shaped diamonds at first glance. This beautiful ring comes in only one set weight of diamonds, 1.5 carats. You do have your choice of 18K white gold or platinum. This ring makes for an incredible gift for an anniversary, a holiday, birthday or worn as a wedding band.
Duets Channel Set Ring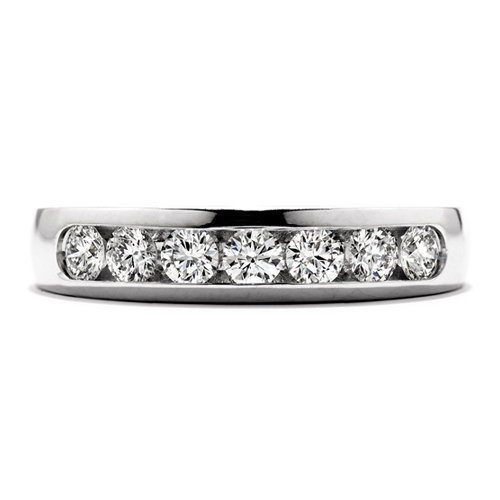 This is a unique stackable wedding ring that doubles as an eternity ring. It makes a bold statement with your choice of 18K yellow gold, 18K white gold or platinum. You can also choose how many carats of Hearts on Fire diamonds you would like to have in this ring from .25 carats to 1.5 carats.
Ben David Jewelers
Ben David Jewelers carries the Hearts on Fire designer brand that made these diamond eternity rings. Stop by the store soon to browse these beautiful diamond rings.