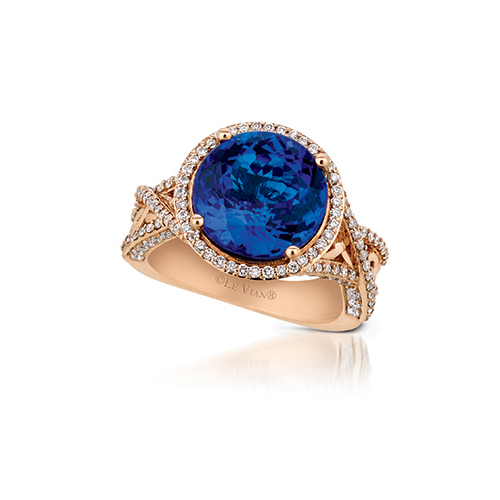 Ben David Jewelers offers many styles of diamond rings that are designed by popular designer brands, plus they carry their own brand. If the designer brands are not for you, you might find exactly what you're looking for in their estate jewelry collection or you might have them custom make your ring.
Diamond Rings
Diamond rings are beautiful and sparkle so much that they can create a stir. Diamonds are worn to be noticed and admired by everyone who sees them. These days, diamond rings can feature many colors of diamonds, they are not only the white diamonds that Marilyn Monroe sang about in the movie "Gentlemen Prefer Blonds." It used to be that colored diamonds were considered undesirable, but now they are gaining in popularity.
The Diamond Rings of LeVian Jewelers
LeVian Jewlers specializes in not only beautifully designed jewelry, but colored diamond rings. They combine chocolate diamonds, blue diamonds and red diamonds along with white diamonds in rings, necklaces and earrings to make stunning jewelry pieces. If you are searching for a unique engagement ring, dinner ring or a right hand diamond ring, then LeVian is definitely worth a look.
Chocolate Diamond Rings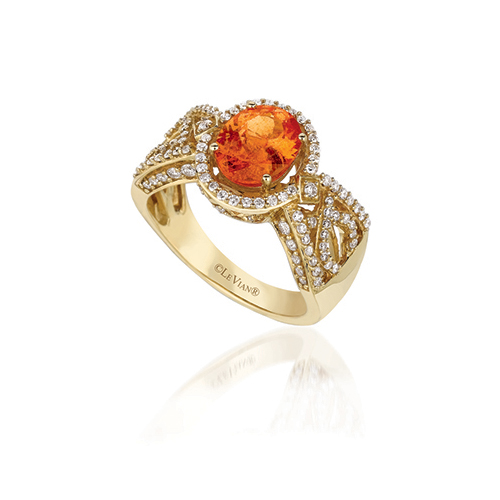 LeVian has brought the brown, or chocolate diamond, into popularity. Many of their creations blend chocolate diamonds with white diamonds in their diamond rings and other jewelry. The brown diamond used to be used only in commercial applications, but when used just right in diamond rings, they can be very beautiful. It is hard to imagine that until the past couple of decades, you could not purchase a chocolate diamond!
Blueberry Diamonds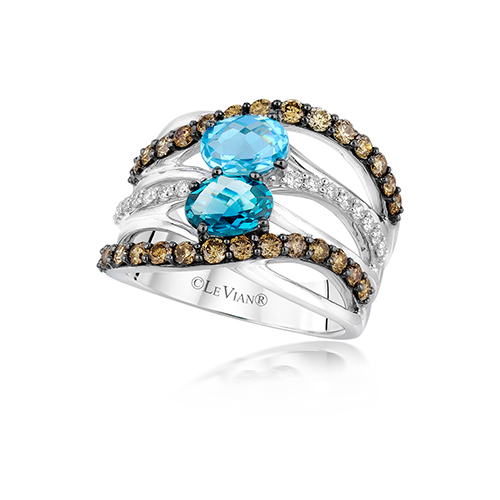 The blueberry diamond ring is a beauty. There are varying shades of blue depending on the stone, just like any other precious gemstone. So, you can see the blues will range from a baby blue to a deep blue in diamonds as well. LeVian uses them in their diamond rings, necklaces and earrings for those who love blue colored gemstones.
Green Diamonds
Green diamonds also have a great variety of shade from lighter to a very deep, emerald green. LeVian makes the best of these colors also, blending them with reds, yellows and blues or using them only with white diamonds.
Red Diamond Rings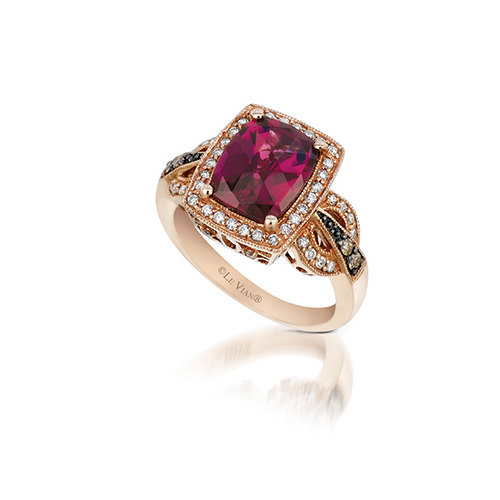 Reds are the color of fire and passion and they inspire the same when they are found in diamond rings. LeVian refers to these diamonds as their firey red diamond line. The diamond color can range from a light pink to a very deep, ruby red. Every one of the red diamonds are more beautiful than the next.
Great Variety in Diamond Rings
Whether you are shopping for a diamond ring for an engagement ring or trying to find a new dinner ring, LeVian Jewelers has designed some beautiful diamond rings for you to browse. Ben David Jewelers in Danville, VA, carries the LeVian Jewelers brand and will be happy to introduce you to their unique jewelry line.