Hearts on Fire is known for their diamond rings that can light up a room when you enter. Many know this brand as a designer brand for bridal jewelry, but they design dinner rings, everyday rings, diamond pendants, bracelets and earrings. Here are some of their creations to give you the sparkle to light your manicure.
Diamond Rings
There are so many beautiful creations to enjoy from Hearts on Fire. The ring featured at the top of this blog post is the Lorelei Interlocking Ring. This, like the others mentioned here, is available in 18k Rose Gold, 18k Yellow Gold and 18k White Gold. It's a dinner ring that has a little bit of a peek-a-boo style, showing a lot of skin between the interlocking bars of diamonds and solid gold. This ring, and the other diamond rings, can be viewed at Ben David Jewelers in Danville, VA.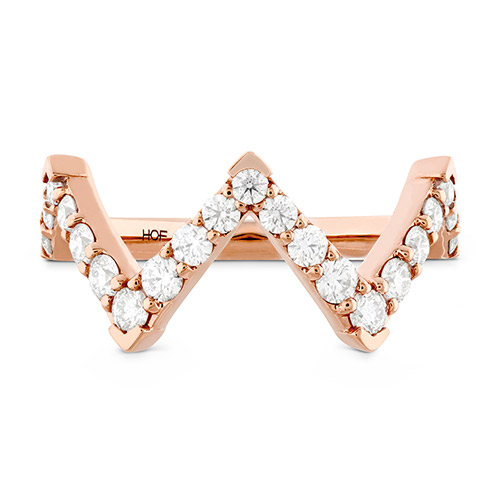 Triplicity Pointed Diamond Ring
The Triplicity Pointed Diamond Ring features points instead of the usual curves for a striking look. The approximate weight of the diamonds in this ring is .70 carats. Signature diamonds are what are used in this ring. It is available in a wide range of ring sizes, so you should be able to easily wear it on any finger.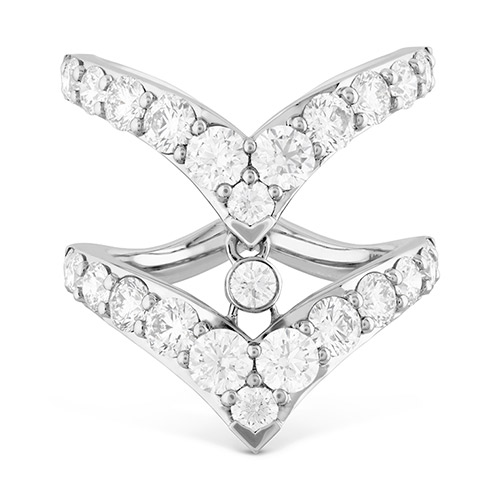 Triplicity Double Pointed Ring
When straight lines are your favorite design in jewelry, the Triplicity Double Pointed Ring features those straight lines, but with a little curve. It appears to be two rings linked together, however it is one ring. This diamond dinner ring features up to 2.65 carats of white diamonds and is available only in 18k White Gold.
Ben David Jewelers
Ben David Jewelers is your place to shop to browse exquisite diamond rings from Hearts on Fire for dinner, parties, engagement and every day. Stop by today and we'll help you explore all the possibilities.