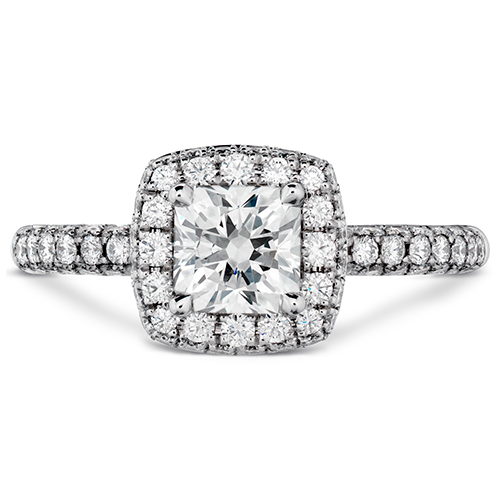 Dream Euphoria Pave Diamond Engagement Ring
There are a lot of different diamond shapes and everyone has their favorite. Some of the shapes are more difficult to cut than others, affecting the price. Which is your favorite?
Diamond Shapes
There are nine different diamond shapes that are fairly common. You will see these over and over again set in engagement rings and other jewelry. You probably already own the round brilliant diamond, but have you ever seen the radiant diamond shape?
Round
Well over 70% of the diamonds sold are the Brilliant Round cut of diamond. These gems are cut to reveal the maximum amount of brilliance and have 58 facets.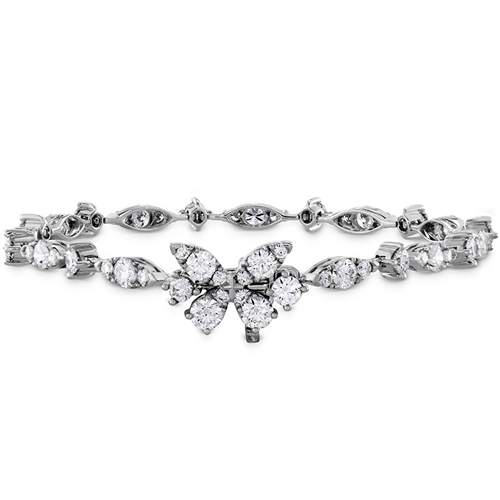 Aerial Diamond Line Bracelet by Hearts on Fire
Oval
The Oval diamond shape is very popular for ladies who love that long shape in a setting to build around. If you are looking for a main diamond that is large, this shape will give you the illusion of a very large round diamond once you have smaller side diamonds added to the setting.
Marquise Diamond
The Marquise is a slimmer version of the Oval, but with pointed ends instead of round. It resembles the shape of the eye and looks fabulous when surrounded by other smaller gemstones.
Pear
The Pear diamond shape is pointed on top and full and round on the bottom. These diamonds are not usually in the center of attention, but are used to help beautify the central gemstone.
Heart
The Heart diamond is not seen every day! It is basically an upside down pear shape with a bit removed from the middle leaving a romantic heart shape.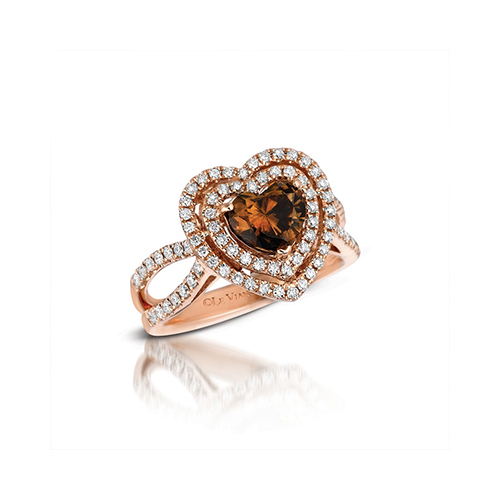 Heart Shaped Diamond Ring From LeVian
Emerald
The Emerald cut is common with emeralds, but diamonds get this treatment as well. It takes a diamond with few flaws to be able to successfully become an emerald diamond.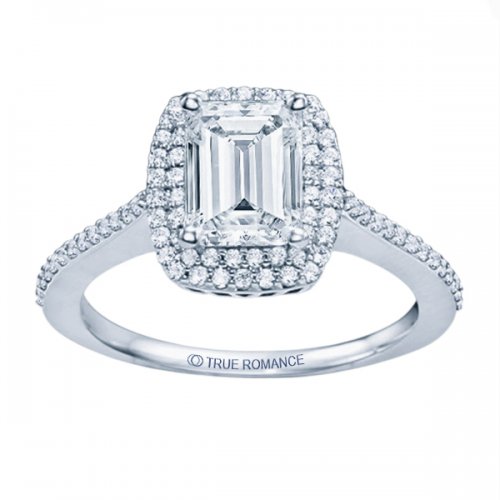 True Romance Engagement Ring with an Emerald Cut Diamond
Princess
The Princess diamond shape is square and is many times surrounded by a halo of smaller diamonds. Only larger stones look great as a Princess cut, because it needs a lot of depth to bring out its sparkle.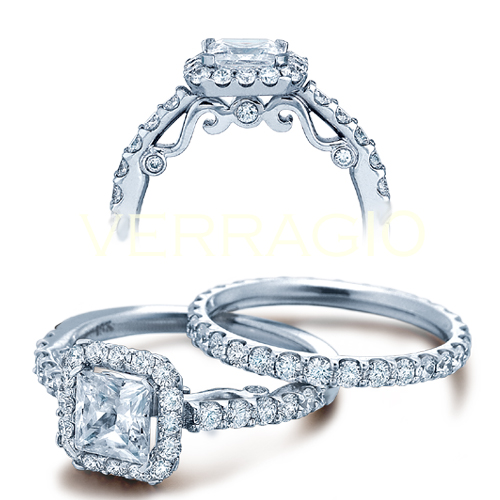 Verragio's Insignia 7005 with Princess Diamond Shape
Trillion
The Trillion is the triangle cut of diamond. These are usually used in the design and not as the main gemstone in a setting. It comes in a variety of facets and diamond shapes, some with pointed corners and some with rounded corners.
Radiant
This is a special type of Emerald cut diamond that is cut in such a way to make it very brilliant, much like the Round diamond. It is a rectangle or square shape.
Ben David Jewelers
When you are shopping for diamond jewelry or engagement rings, Ben David Jewelers is the fine jeweler to browse first. They have the largest bridal section in the greater Danville area and carry many famous designer brands of all types of jewelry. No matter which
diamond shape
you like the best, we are sure to have many, many rings using that style of gemstone. Stop by today and we'll help you try on many shapes and styles of diamonds.