Diamonds do not have to be white diamonds. You can use any color of diamond that you want in your engagement ring and wedding band. Diamonds come in a large variety of colors and are available for sale at select fine jewelers.
Diamonds
Sparkly diamonds are probably what you want to use to celebrate your love for each other in the form of an engagement ring. There are many, many colors of diamonds, though. You can pick any color that you would like, even jet black! You can still be traditional and embrace all the lore of diamonds, but use one or more that is full of colors from the rainbow.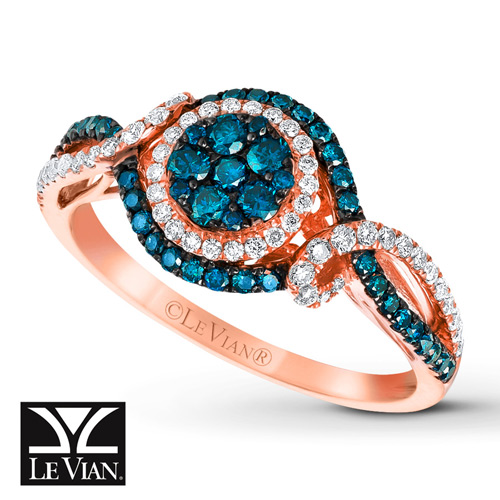 Colored diamonds are called fancy color diamonds and some are far rarer than the traditional white diamond. These diamonds are perfectly natural. They come out of the ground colored due to the color of minerals in the earth that helped make the diamond.
Fancy color diamonds can range from the yellow to brown. The darkest browns are used by the Le Vian company as their trademarked "Chocolate Diamonds." More colors include the extremely rare pinks and blues. The darker the color, the bigger the value. The darkest pink and deep blue fancy color diamonds are probably not always available with your local jeweler, due to their rarity. Although, you might find diamonds that were laboratory treated to deepen their color. Other colors that are usually available for placement in your new engagement ring are green, purples and reds.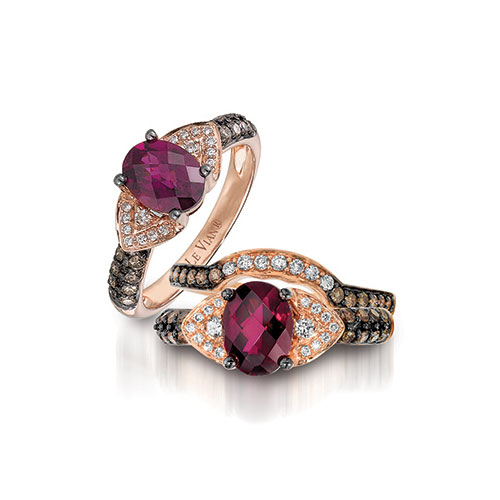 Ben David Jewelers
Ben David Jewelers carries a wide variety of diamond engagement rings that are available without the center stone. You can use a fancy color diamond in that spot. You can ask the jeweler to replace some or all of the diamonds in the ring. Stop by today and let us know what your favorite color of diamond is and we will put that color in your engagement ring.