Weddings
Bridesmaid Dress Shopping Party of 6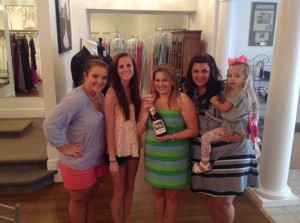 Bridesmaid Dress Shopping Day #1
So, yesterday was a huge day in the way of wedding planning! I took my entourage of bridesmaids, minus one who had to stay behind in the work world, to dress shop for bridesmaid dresses. When making the appointment, I was honestly a tad worried because I was told that with my wedding date being so soon that it would be very difficult to get many of the dresses in on time even with a rush order. Even with this setback, we still made the trek to Lynchburg to see what we could find.
The First Stop for Shopping
Celebration Bridal is in the heart of downtown Lynchburg.  It is a quaint place you could almost miss if you weren't looking for it when you drive by. This would be the place that made magic for us yesterday. We were shown a few dresses and pretty much picked our favorite bridesmaid dress right away. A stunning long, flowing number that complemented everyone's shape and seemed to be nothing short of the perfect one. This left plenty of time for me to try on some dresses myself.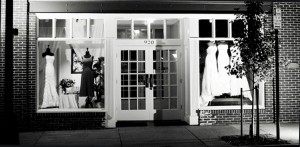 Shopping for My Wedding Dress
So much of what they say is true. The first dress I tried on was the one. Did I know it the second I tried it on? Absolutely not. I had no clue what I wanted! Now, I didn't try on the whole store, but I did try on a few more before making my big decision. Your dress is one of the most important things after all! Now that it's home and I've pictured myself getting married in it, I could not imagine a more beautiful gown. It's being cared for like a baby, I dread taking it in to be left for alterations!
A Successful Wedding Shopping Day
We all finished up with dinner at a bistro down the street and celebrated our time together along with the accomplishment of finding bridesmaid dresses and a wedding dress for me for my big day. It was more than perfect. Thanks for amazing friendships and celebrations for making our day a fabulous one. 🙂
Happy wedding planning and bridesmaid dress shopping!
Jordan