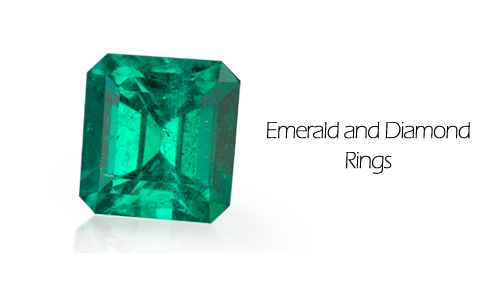 Using an emerald instead of the main diamond in an engagement ring is actually a thing! You can do that! If you are loving the green and don't care much about diamonds then here are some tips on how to get what you really, really want for an engagement ring.
Emerald
The emerald is a deep green, like the green of a healthy lush forest. People who love the color green are known to be more practical and down to earth as a person. Green is also associated with Ireland,
the Emerald Isle
. So, if you're Irish or you are the down to earth women who knows what she wants and isn't into unnecessary nonsense, then this is how you get your emerald.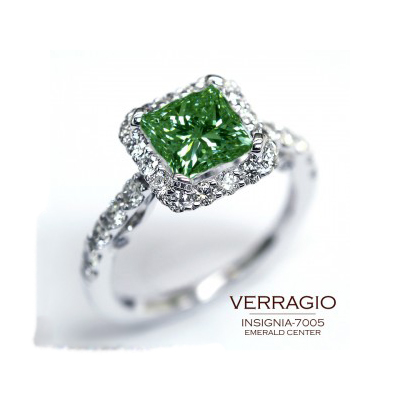 Emerald Engagement Ring by Verragio
Many of the finer engagement rings are sold without a center stone. The salesperson is going to assume you want a diamond in the center. The reason is because all day long that is what women say they want. Diamonds have become quite the status symbol, but those who prefer their own individuality instead of running with the crowd have other ideas. You ask the sales person to see engagement rings that can accommodate an emerald as the center stone. You'll see her face light up, because finally there is some variety in her day.
Being Creative in the Fine Jeweler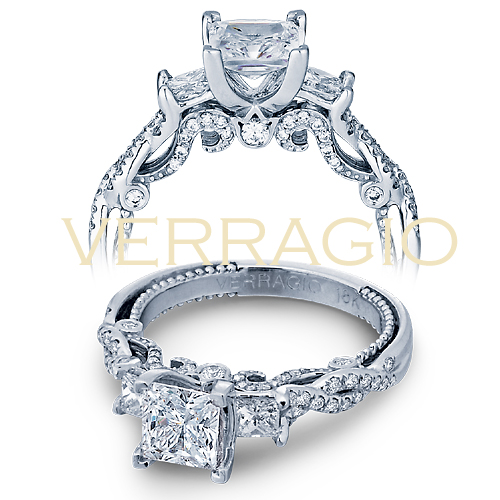 Model #7074 is from Verragio's Insignia Collection
Many customers don't realize that most fine jewelers, such as Ben David Jewelers, stock loose gemstones. Ask to be shown what emerald stones are available. The emeralds will be cut in a variety of shapes and have different carat weights. By selecting your emerald first, you will be able to fine a beautiful engagement ring that can accommodate it.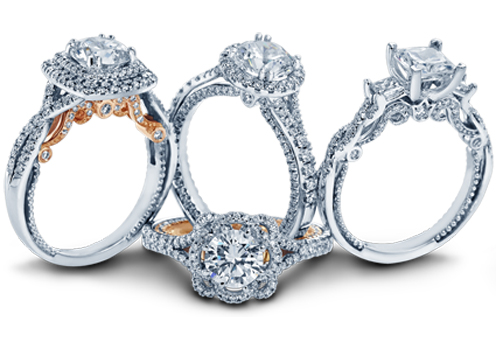 Verragio Engagement Rings are Sold Without Center Stones

Ben David Jewelers
Ben David Jewelers has a
large selection of gemstones
you can use in place of the center diamond. You will not only save a little money, but you'll have an emerald as your center stone, just how you really want it. Not everyone is unique like you.