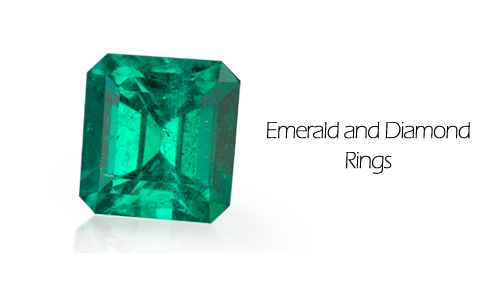 Emerald diamond rings are very special rings. The emerald has been called "the stone of successful love" and of course, the diamond represents eternity. So, they are a perfect match for an engagement ring, wedding band or anniversary ring.
Emerald Diamond Rings
There are many emerald diamond rings available at Ben David Jewelers in Danville, VA. They stock a wide variety of designer jewelry brands and they also have their own designer brand. Here are a few of the rings that contain both emeralds and diamonds for successful, eternal love.
Emerald Diamond Anniversary Band 90007358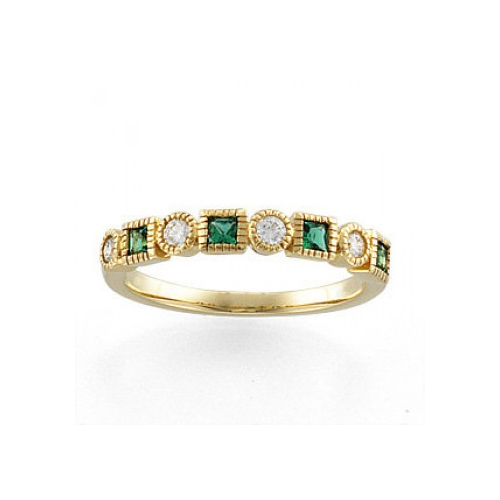 Anniversary Band 90007358 by Ben David Jewelers
This lovely ring adds some pizazz to a classic style of mixing emeralds with diamonds. The emeralds are in a square type of setting and the diamonds are traditional round. It is made with 14K gold and has .2 carats of diamonds. When you ask to see this ring, ask for ring #90007358.
Genuine Emerald & Diamond Anniversary Band 90007372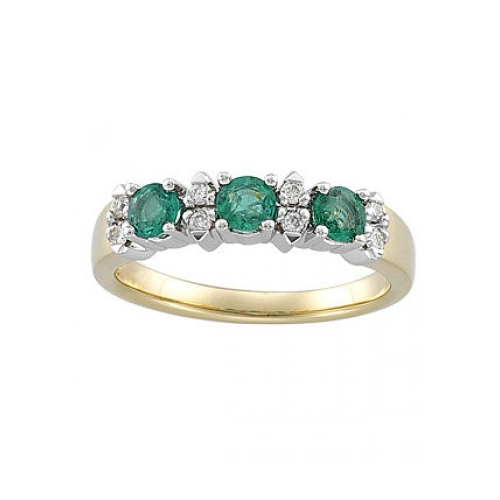 Genuine Emerald Diamond Anniversary Band 90007372
This Anniversary Band can be worn as a stackable ring, or even as a unique engagement ring. Each emerald has two stacked diamond side stones next to it. It has the choice of 14K yellow gold or 14K white gold. It contains .1 carats of diamonds. When you come into Ben David Jewelers to see this ring, ask for #90007372.
Emerald Cut White Gold Halo Diamond Engagement Ring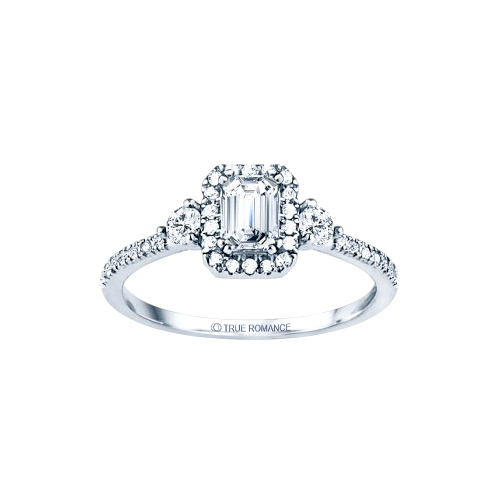 Emerald Cut Diamond Engagement Ring RM1345E
Many diamond engagement rings do not come with the center diamond. This makes it very easy to put an emerald in the ring as the center stone. This particular ring has a setting that is waiting for an emerald to be placed in the center. At Ben David Jewelers, ask the salesperson to see the #Rm1345e engagement ring.
Ben David Jewelers
Ben David Jewelers is known for having the largest bridal section in the greater Danville area, but they carry all types of jewelry. They also carry all the famous designer brands in addition to their own brand of fine jewelry. Stop by today to browse the emerald diamond rings that are in stock now at Ben David Jewelers.