Uncategorized
Where to Find an Emerald Engagement Ring to Purchase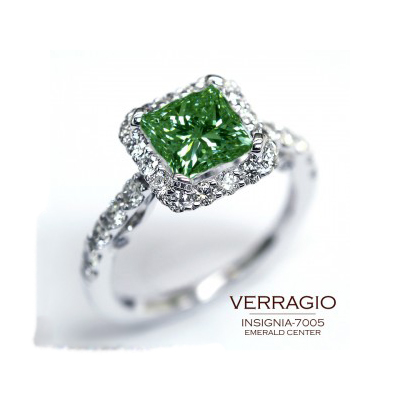 So, you want an emerald engagement ring because you are a unique girl that doesn't follow the crowd. Emeralds are so pretty and the mystical property of this gemstone is "successful love." This stone was reported to be a favorite of Cleopatra and was actually worshiped by some ancient civilizations. So what gemstone could be better than that for an engagement ring? But, the fact remains, jewelry stores do not typically have emerald engagement rings in their show cases. So, where to find one?
How to Find an Emerald Engagement Ring
Jewelry stores are not just oozing emeralds, but they are dripping diamonds. So, what to do to find an emerald engagement ring? Here is a hint – at Ben David Jewelers, many engagement rings are sold without the center stone. You pick out the setting and then the ring is custom made to fit the gemstone you choose. So, when you are told to pick out a center diamond, you ask to see the emeralds instead. You can do this with emeralds, rubies, sapphires, whatever gemstone it is that you want in your unique engagement ring. It is going to be your ring, so you should get the gemstones you really like. Just because most people pick diamonds, you certainly don't have to!
Here is one thing to keep in mind when picking out gemstones. Having all of the gemstones exactly the same isn't very interesting from a design perspective. Sure, it works well with diamonds, because that stone is so brilliant and sparkly. That is why people load up on only diamonds – to get that major bling. But artistically, it is better to use some diamonds to offset the gemstone you really love. It makes your emerald really stand out when your emerald engagement ring is surrounded in white diamonds.
Emerald Earrings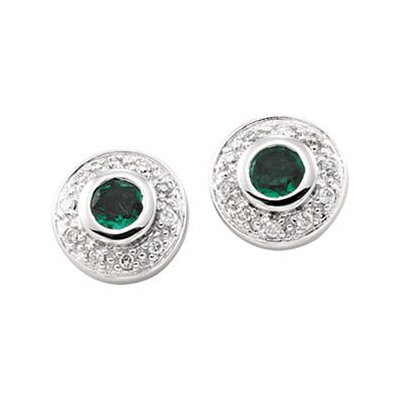 If you are going with an emerald engagement ring, you might drop the hint to the hubby-to-be that you would really enjoy some emerald earrings as a bride's gift. It is traditional for the bride and groom to exchange gifts on the day of their wedding. A gift of your favorite gemstone in earrings to match your engagement ring would be perfect. So, mention to him that he could find a beautiful pair of these earrings at Ben David Jewelers.
The Best Place to Buy an Engagement Ring
Ben David Jewelers loves to help their customers pick out engagement rings from their hundreds of choices. The sales staff loves it when someone wants something a little unique and different that is very special. It is a lot more fun to design something uniquely different! Stop by their store in Danville, VA, and ask to be shown their very large bridal section. Be sure to let the salesperson know that you want to do something totally different – an emerald engagement ring.