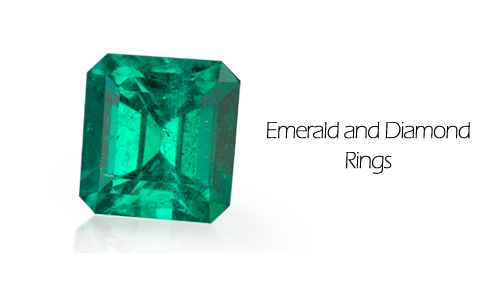 Emeralds rank among the most popular of colored gems. As one-third of the "big three of colored gems," the annual value of imported emeralds frequently top the value of rubies and sapphires combined.
Emerald Properties
Emeralds are a specific type of beryl, popular in jewelry dating back at least 5000 years. The Cleopatra Mines southeast of Cairo, Egypt, produced many of the emeralds circulated during biblical times and the Middle Ages. Long in production before the reign of their namesake, the mines were renamed for the Egyptian queen who loved these brilliant green gems.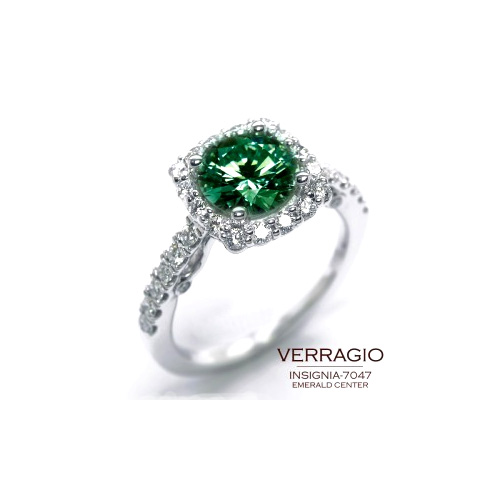 Emerald and Diamond Ring by Verragio
Although some gem dealers attempt to push the boundaries of what can be called an emerald, a true emerald falls between a very specific color chart of bluish green to slightly yellowish green. Greenish-blue beryl is classified as an aquamarine, while a greenish-yellow beryl is a heliodor. Although aquamarine and heliodor both make exquisite jewelry pieces, they do not carry the value of a true emerald.
Caring for These Gemstones
For all their beauty and splendor, emeralds deserve some pampering. Emeralds don't present the best choices for everyday wear, especially for those rough on jewelry. Even though emeralds range between a 7.5 – 8 on the Mohs hardness scale, they prove rather delicate. Proper settings and wear greatly reduce the risks of chips or scratches.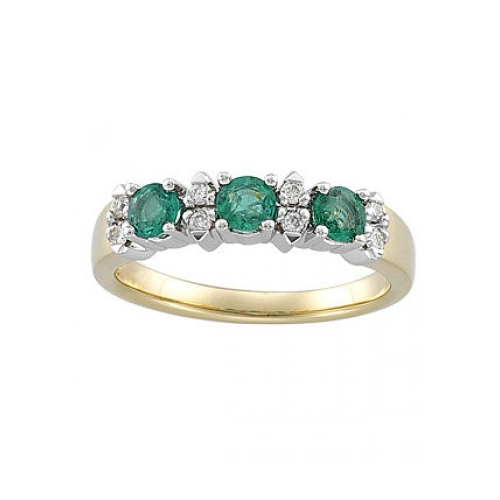 Genuine Emerald Diamond Anniversary Band 90007372
Properly set emeralds stun and easily live up to their price. The late Elizabeth Taylor, who was a fan of numerous styles of fine jewelry, treasured an emerald set from frequent husband Richard Burton. The set included a necklace, brooch, ring, bracelet and drop earrings. The pieces totaled an estimated value of almost $100 million. An emerald collection doesn't have to cost millions to look like it though. Adding any of these brilliant gems to your collection turns heads, creating magnificent style and drama. Stop by Ben David Jewelers to browse our collections of these gorgeous gemstones.