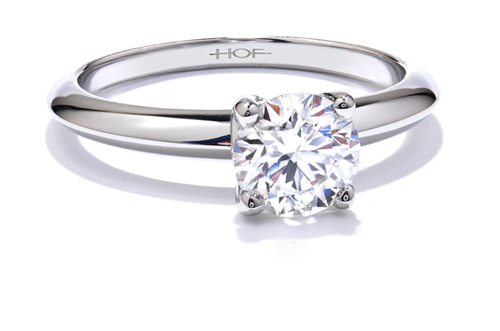 A Solitaire Engagement Ring Designed by Hearts on Fire
Your engagement should be an occasion that you will remember always. Traditionally, a man gets down on one knee and offers up a beautiful diamond engagement ring. However you decide to pop the big question, you should have an engagement ring that will dazzle your bride-to-be and anyone else that is nearby.
Engagement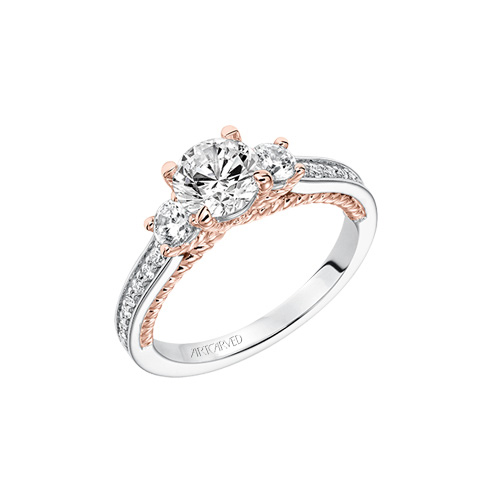 The Marlow Engagement Ring Designed by ArtCarved
When you pick out an engagement ring for the proposal, you probably won't know which ring is the exact one she will love. This is why it is important to get your engagement ring at Ben David Jewelers. This is a jewelry store that understands engagements and has a liberal exchange policy on the ring you pick out for your engagement. If she isn't as much in love with that ring as she is with you, you can bring the ring back. She can then pick out the exact ring that she wants to have. Suppose she has her heart set on one particular ring design and Ben David Jewelers doesn't have that ring in stock? The salesperson will be happy to order it in or, if that isn't possible, then the Master Jeweler on staff will create the ring from her description.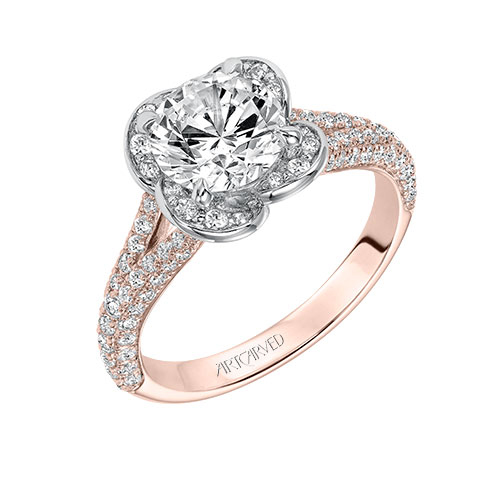 Katalina Engagement Ring Designed by ArtCarved
Custom jewelry allows her to create a ring to celebrate your engagement in the exact style and design that she thinks up herself. The Master Jeweler will sketch out a design from her description. When they get the design exactly right then he will start the process of turning that ring into reality. The ring she has in her mind's eye will be on her finger in a matter of a week or two and it will be perfect. It will be in the metals she chooses and have the precious gemstones that she loves.
Engagement Rings at Ben David Jewelers
Ben David Jewelers has their own brand of diamond rings for your engagement, but they also carry many of the designer jewelry brands. You can browse gorgeous rings from Hearts on Fire, Verragio, ArtCarved and Malo, just to name a few. This is the jewelry store with the
expanded bridal section
that is larger than any other in the greater Danville area.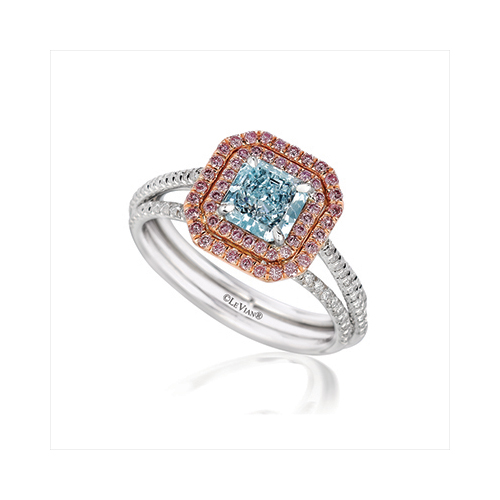 LeVian's ROBY201 Ring Has a Blue Diamond
When you need to shop for a diamond ring for your engagement or to pop the question, Ben David Jewelers in Danville, VA, is the right place to shop. They will help you find the right ring for your budget and they promise she will love it. If she doesn't then you can exchange it for another that she does love. If there isn't anything she likes in stock then they'll order it in, create it or offer you your money back. Ben David Jewelers loves to help young couples get their lives together off to a great start with a beautiful diamond ring for their engagement.