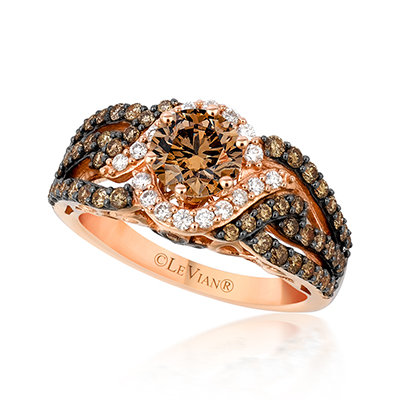 Once you say yes and the engagement is on, a whole bunch of things come next. It is time to make room in your busy schedule for your new part-time job: getting married. There are a whole host of things you're going to need to take care of and usually, the responsibility is going to be all yours. In most relationships, the groom-to-be just isn't a lot of help, but his mother might be!
Engagement
The engagement was awesome. There was so much excitement the day he asked. It was romantic, sweet and it was like fireworks were going off all around the two of you. But, now that the fireworks have died down, it is time to get down to business.
Pick out the Ring
If he didn't have an engagement ring when he proposed, your first thing to do is to find one you like. This will probably take a lot of time, traipsing from store to store. Keep in mind that you need to be 100% sure you love that ring, because you're going to be wearing it forever. Your fiancé might want an engagement ring also!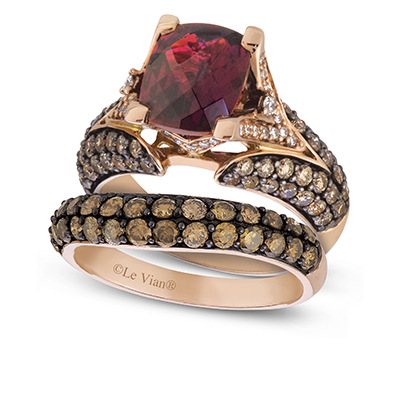 The engagement ring is only part of the equation. Sure, you need to mark you engagement, but you will also need wedding bands. Do you need one ring for each of you or only one for the bride? Is the engagement ring going to be worn after the wedding? If so, the bride's wedding band needs to match the engagement ring.
Set a Date
You need to set a date for the wedding. You should probably have both sets of parents help you with picking your date. There are family obligations that you probably aren't aware of that need to be worked around. You certainly don't want to have your wedding in the same week as your cousin! You also keep in mind that the standard one year engagement is a year for a reason. There is so much to get done!
Find a Wedding Dress
During your engagement you will want to find a wedding dress you love. Many times, you can get a beautiful dress directly from China via Ebay. You can find a great dress for only $100 instead of buying a very similar one in a bridal shop for $800. Make sure you buy your dress far ahead of the wedding so you can have the alterations made, return the mail order dress if it is too small, etc.
Gifts for the Wedding Party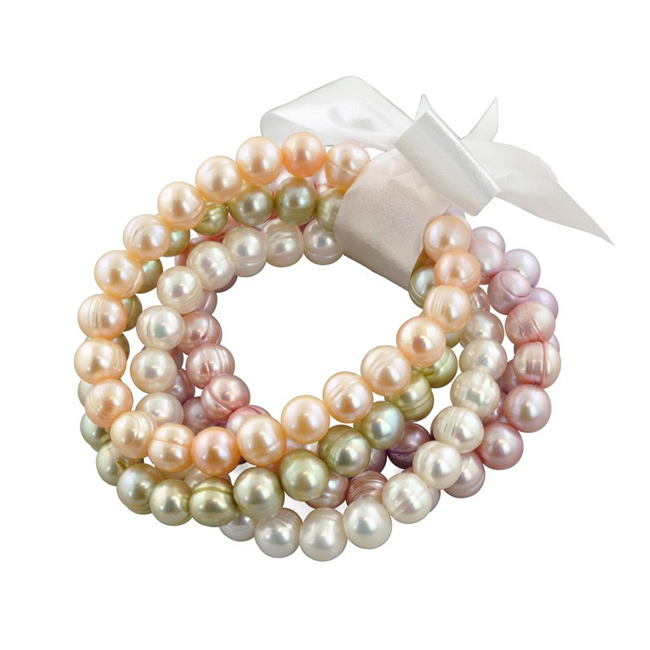 Remember to set aside a good amount of time to find the perfect groomsmen and bridesmaid gifts. There are so many options and so many personalities to shop for! It is easiest to find something that comes in a lot of colors for the bridesmaids, such as stretch pearl bracelets. Then each girl can have their favorite colors.
Pick out Wedding Colors
During their engagement, most wedding couples will come to an agreement on which colors they will use for their wedding. This will affect the color of the bridesmaids dresses, the tablecloths, decorations, flowers, groomsmen boutonnieres, invitations, etc. The colors tie everything together.
Register for Gifts
Speak with your fiancé about where you'd like to register. You can pick out more than one place to give people some variety. And certainly pick things for your bridal registry that have a huge range in prices. You might not think someone is going to give you a $1,000 headboard for your bed, but they just might! So, cover your $20 gifts and work up into the thousands.
You can also register at hardware stores, Wal-Mart, and just about any other large store that sells retail goods. If you know you are going to be working on a fixer-upper home and need a million things to fix it up, a hardware store would be a perfect place to receive gifts, as odd as it might sound at first.
The Minister
Line up the person who is officiating at your wedding as soon as possible. Their schedule can fill up rather quickly, especially in the summer season. You will also have to coordinate this person with the venue, because they have to be available on the same day.
The Caterer
The fun part of your engagement is interviewing caterers! You get to sample all those beautiful cakes, dinner delicacies and candies. Poor you! You're going to gain a few pounds interviewing these chefs. Oh darn! Caterers can also get all booked up for the summer fairly quickly. And you need to make sure they are available on the same day as your minister and venue. Usually, the caterer has enough help that they can pull off two weddings on the same day, but some are too small to do that. So, start interviewing them right away.
Keepsakes for the Guests
Your guests should get a little gift from you so they can remember your day also. You can have little, pretty soaps made, printed wine bottles made, or various other little keepsakes. Many couples have a very crafty friend who would love to be in charge of making the little gifts to put on the tables for the guests.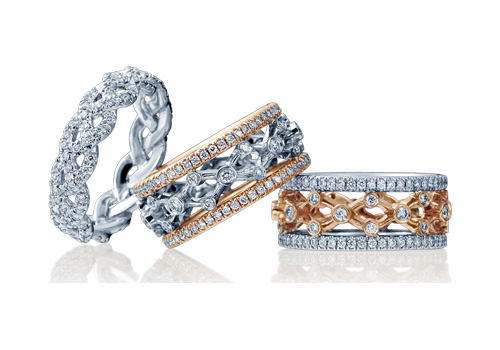 The Reception's Music
During your engagement, spend some time discussing whether you'll have a DJ or a live band. There are advantages to both, so you need to decide which one will make the perfect wedding for you. One thing many couples do now is to contact a local college to find music majors that play string instruments to hire. While guests are waiting for the wedding to start, they are serenaded by a lovely quartet made up of violins and cellos. The quartet can also do the wedding march when the wedding starts.
Invitations
Invitations will need to be ordered well enough in advance that you can also get them addressed and mailed. Your guests need to be able to check their plans to make sure they can make it, plus they need enough time to plan their flights in advance. All of this takes quite a bit of time. So get those invitations ordered from the printer shortly after you have picked a date. This will allow plenty of time to have them reprinted if they are incorrect, and it gives your guests lots of time to respond and make plans to get there.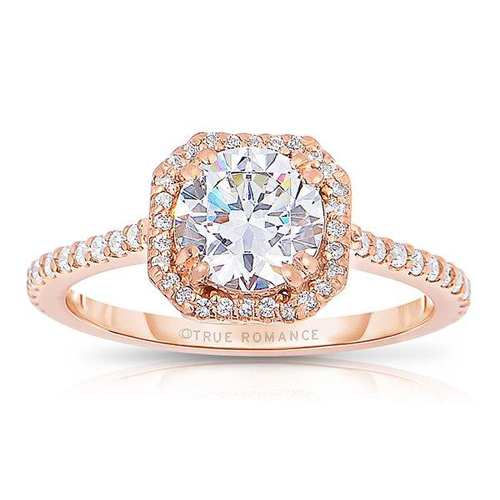 Planning Your Wedding
Just about everything you are going to need to take care of is going to take a lot of time. So, as you can see, a long engagement is a real blessing. You will need all the time you can get to get this wedding planned. Don't be afraid to ask your parents, siblings and friends for help in planning your wedding. Most will be very flattered that you asked.