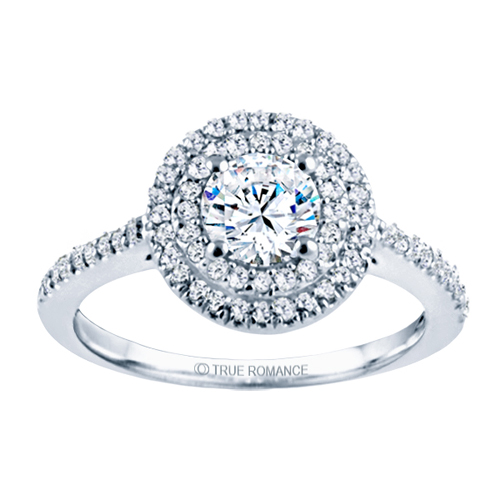 Your engagement ring finger is the finger on your left hand that is closest to the little finger. This is where he will put your engagement ring on you when you say yes to his proposal of marriage. You will wear it on that hand until your wedding day.
Engagement Ring Finger at the Wedding
When you show up to the wedding, you'll be wearing your engagement ring on your fourth finger like you have been all during your engagement. Just before the ceremony, you slip it off and put it on your middle finger (the third finger) of your right hand. It is okay if it doesn't fit, it can be half way. The groom will place your wedding ring on your fourth finger on your left hand, the finger that used to have your engagement ring.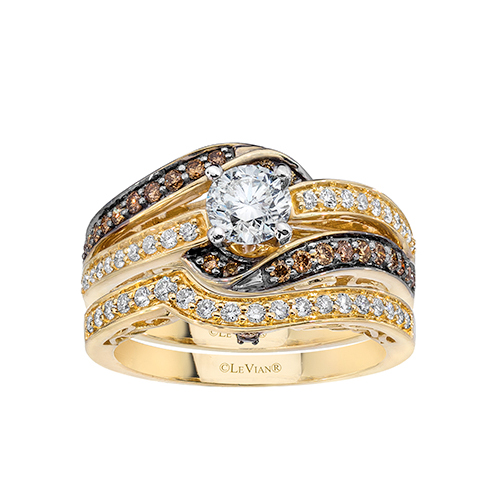 After the wedding ceremony you will move your engagement ring to your fourth finger (engagement ring finger), where you used to wear it. It will go on top of your wedding ring. Your wedding ring will stay closest to your heart and the engagement ring will be the next ring up on your ring finger.
Different Customs and Different Traditions
You are going to find out at the last minute that your family has a tradition about your engagement ring finger that they have always followed. And that means that you are about to follow that tradition, too. So, don't get your heart set on any special way to wear your engagement ring and wedding ring. You will be told what to do by one of the older women in the family. She will be in charge of keeping the tradition alive and she'll let you know what she wants you to do. When you are older and helping a young woman get married, you will help her carry on the family tradition as well. With any luck, the groom's family will have the same tradition and there won't be any argument.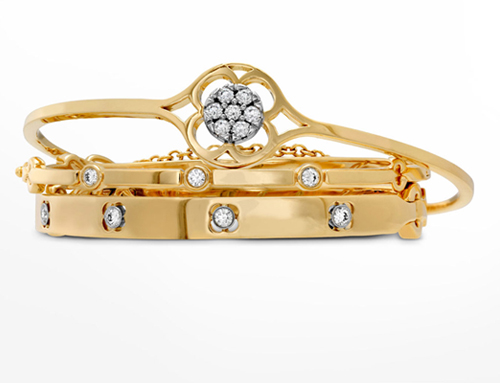 Wild and Different Wedding Jewelry
Some couples enjoy doing something wild, different and start their own tradition. Maybe they'll pull ideas from ancient traditions from tribal customs almost forgotten or they'll just invent something new. So, what this means is a young couple might do just about anything when it comes to jewelry. They can use a nose ring, an earring or even something on their toes. The only thing it has in common with the modern American engagement ring finger is that it has a special symbolism in regards to their commitment to a loved one in their marriage. Whatever you choose to do, and however you choose to wear your symbolic jewelry, congratulations on your upcoming nuptials!