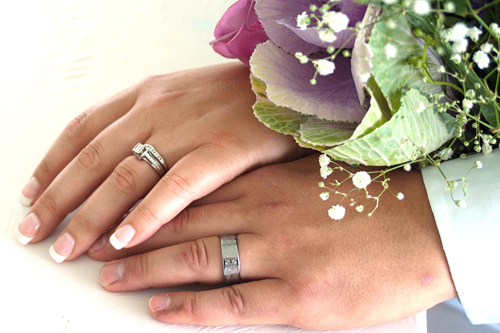 Protect Your Investment with Engagement Ring Insurance
Engagement ring insurance is a really good idea. You are not used to wearing an engagement ring and it is very easy to lose it. There are several options for you to insurance this valuable and beautiful ring.
Home Owner's Policy for Engagement Ring Insurance
The first thing you should do is check with your insurance agent. You can probably add a rider on your home owner's policy or renter's insurance policy to cover your jewelry. This is likely to be the least expensive way to go and you'll get the best coverage for your ring. You will probably need to get an appraisal for your engagement ring insurance. Ben David Jewelers has a jewelry appraiser come in periodically to do these types of appraisals for their customers. Give us a call to find out when the next appraisal clinic is in the store in Danville, VA.
Engagement Ring Insurance
Many jewelers have insurance companies they work with that will write engagement ring insurance policies. These insurance companies specialize in insuring jewelry. The next time you are in Danville, VA, stop in the store at Ben David Jewelers and they'll let you know which insurance companies insure engagement rings.
Who Needs Engagement Ring Insurance
Even if you paid only $500, you should have engagement ring insurance. Of course, there is no replacing the sentimental value you have, but the insurance will let you replace the ring itself. It doesn't matter if you spent a little or many thousands of dollars, you don't want to have to spend it all over again. Your insurance will reimburse you when you have your ring made again or purchase a new one.
What You Need
Your insurance agent can brief you on what you need to seek reimbursement when your ring has been lost or stolen. Typically, you will need the original receipt or a current jewelry appraisal for insurance purposes. A close-up, high resolution photograph is also very helpful.
Ask Questions about Coverage
Make sure you understand what your engagement ring insurance covers and what it does not.
Will it cover losing your ring while you are swimming in the ocean?
Will it cover theft?
Will it cover repairs if it falls into the running garbage disposal?
Will it give you the current value of your latest appraisal or just what you original paid for it?
You need to ask a lot of questions to make sure you are getting what you need.
Insure All Your Jewelry
While you are getting an appraisal for your engagement ring insurance, you might do it for all your jewelry. Jewelry is very popular with thieves these days and you should have it all insured. Jewelry and art is not necessarily included in your homeowners or renters insurance. Ask your insurance agent if you need a rider on your policy for all of your jewelry.