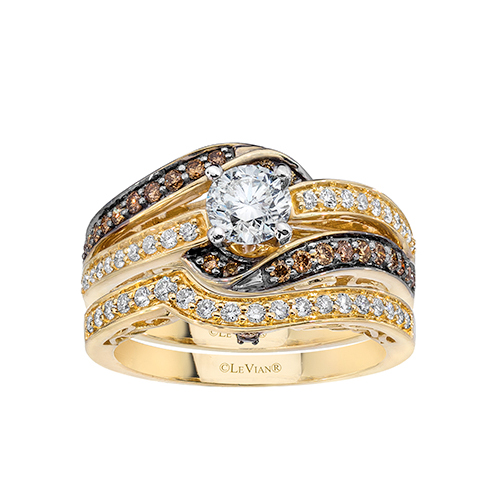 Chocolate Engagement Ring Set from LeVian
There are a lot of engagement ring jewelers in the North Carolina and Virginia areas. There is one particular jewelry store you should check out when shopping for bridal jewelry, and that is Ben David Jewelers in Danville, VA.
Engagement Ring Jewelers
As engagement ring jewelers go, Ben David Jewelers is one of the best. They have the largest, newly renovated bridal section. They carry numerous engagement ring brands including LeVian, Hearts on Fire, True Romance, Triton and several others. In addition to those wonderful designer engagement ring brands, they can do their own designing for you.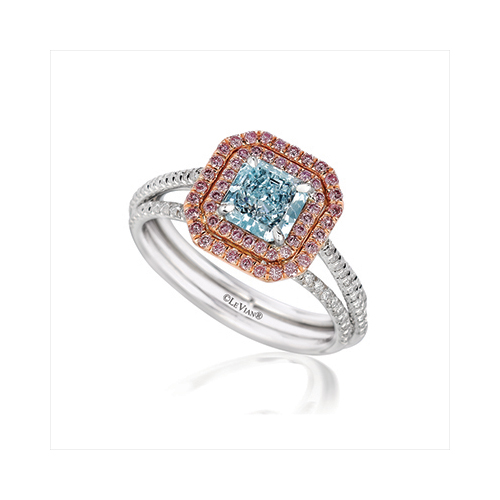 LeVian's ROBY201 Ring Has a Blue Diamond
When you need something very special and unique that you just can't find in the jewelry stores, Ben David Jewelers can create it for you! Make an appointment with the Master Jeweler and let him know exactly what you have in mind. He'll sketch it out for you and discuss the various options in metals and gemstones with you. Your collaboration will result in a gorgeous ring that is probably even better in reality than you have imagined in your mind. When you design your own engagement ring with one of the best engagement ring jewelers, you can work your own sentimental ideas into the design. The ring can come to represent the special relationship between you and your spouse and have a design that has very special meaning to you. Buying "off the rack" isn't for everyone. Some couples want their own relationship and life's event to be represented in their engagement ring and wedding bands. You cannot get that from a commercial ring manufacturer.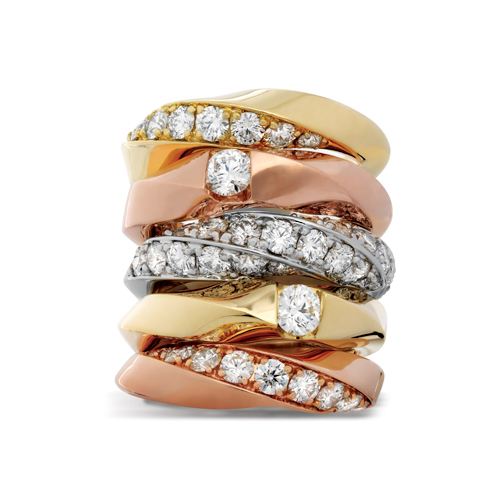 Rings Designed by Hearts on Fire
What to Expect From Your Jeweler
Of course, you want your engagement ring jeweler to be honest and trustworthy. You need to be able to trust that they have the skill and education necessary to recognize valuable gemstones and metals. Your jeweler also needs to be there for all your special moments in your life. Maybe the first time you enter the store is when you're searching for that perfect engagement ring, but you'll want to return later, also. You'll need your jeweler when you have an anniversary or the birth of your baby. There are many life events you'll want to mark with jewelry and you'll want a jeweler like Ben David Jewelers that will be there for you and always remember you!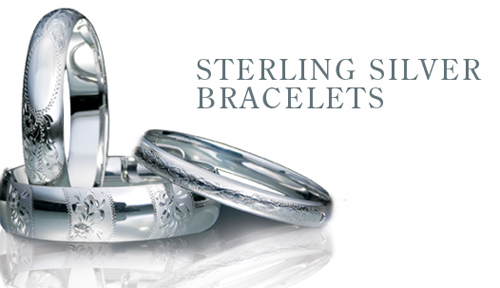 Kiddie Kraft Sterling Silver Bracelets for the New Baby
Stop by Ben David Jewelers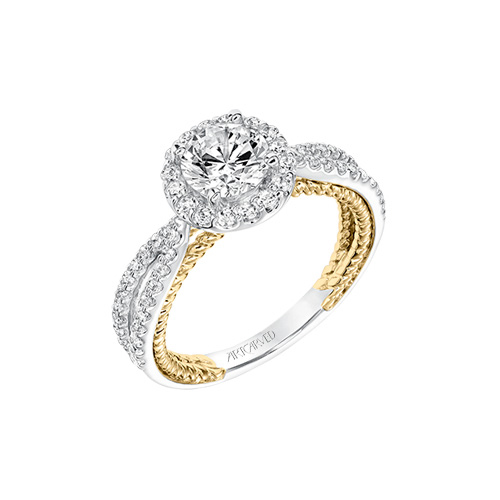 "Marin" Designed by ArtCarved
When shopping engagement ring jewelers, begin your search with Ben David Jewelers. They have the
largest bridal section
in Danville, VA, and the surrounding areas. Everything you will need for your wedding sets and bridal jewelry can be found there. You will find the sales staff helpful and happy to get to know you.