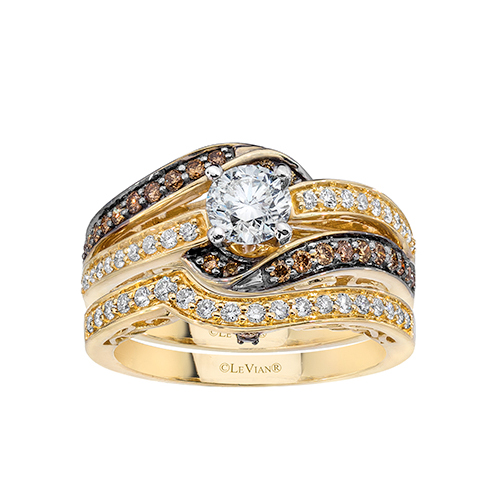 Chocolate Engagement Ring Set from LeVian
When you're looking for just the right engagement ring set, Ben David Jewelers' extensive line of bridal jewelry in the Danville store is where you want to check first. There are so many styles and choices that you won't have to look anywhere else.
Engagement Ring Set
Ben David Jewelers carries their own brand, but they also stock ArtCarved, Hearts on Fire and Verragio engagement rings. LeVian is also a unique brand they carry that features chocolate diamonds and blueberry diamonds! You can have your engagement ring set made up of chocolate diamonds, seriously!
Chocolate Diamond Engagement Ring Set
Chocolate Diamond Engagement Ring Set #YPRX-1
So many choices and so much beauty! You will want to get married just so that you can wear this stunning chocolate diamond engagement ring set. When you visit Ben David Jewelers in Danville, ask your salesperson about the choices of diamonds and also the choices of metal for the LeVian chocolate diamond rings.  Ben David Jewelers serves both the states of Virginia and North Carolina from their convenient location in Danville.
Men's Wedding Bands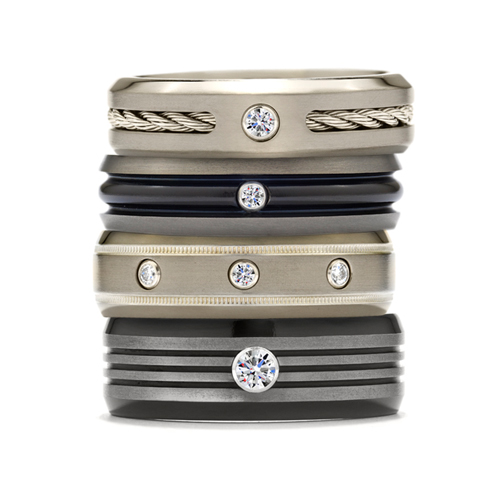 Men's Wedding Bands from Hearts on Fire
When you are shopping for the bride's engagement ring set, don't forget about getting the groom's wedding ring! Hearts on Fire has some really spectacular choices in men's wedding rings. Their wedding bands also feature diamonds and are quite lovely.
Verragio Engagement Ring Set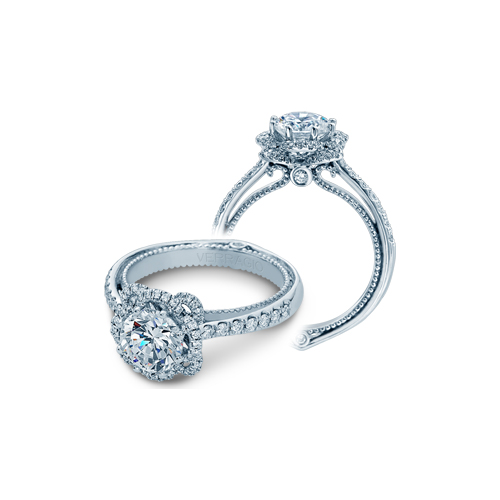 Engagement Ring Set from Verragio
Verragio, like most of the engagement ring set brands, will have you pick out your own center diamond. They do not do it for you. Your salesperson will educate you on the different points you need to look for in your diamond and you decide which one you would like. Also, you will usually get to have several different choices for the wedding band that will go with your engagement ring. You will also get to pick out the metal you like. There are usually choices in platinum, rose gold, yellow gold and white gold for your engagement ring set.
Shopping for Wedding Rings
You want to have a beautiful, well-made engagement ring set. You'll be wearing this ring for so many years to come and you might even want to hand it down to your grandchildren and generations beyond. So, it is important to work with a store that carries brands that will last several lifetimes and are gorgeous and affordable. Plus, you want to have a lot of choices in men's wedding bands. Stop by Ben David Jewelers in Danville, Virgina, and let the staff show you around the huge bridal section to get exactly the rings that you love. This store serves both the Virginia and North Carolina areas.