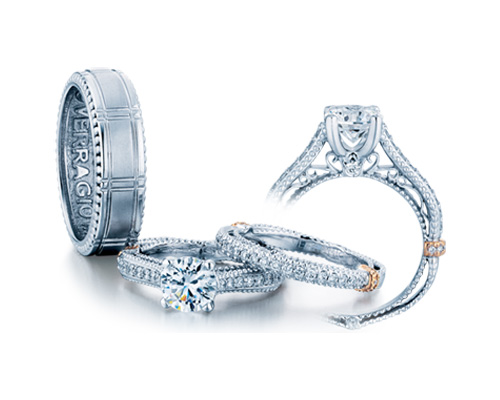 Diamonds are Added After Purchase in Many Engagement Rings
The finest engagement ring is without the diamond. Well, it has diamonds, but the center diamond is usually missing from the center setting. The reason is because the engaged couple will pick out the quality and size of the diamond that they want.
Engagement Ring without Diamond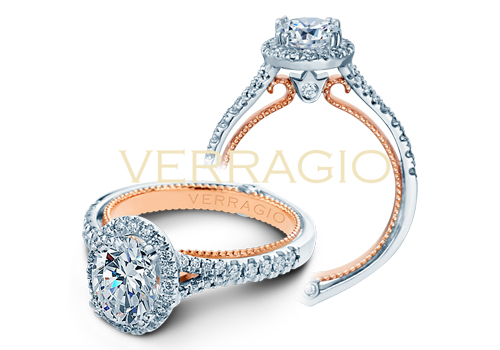 From the Couture Collection of Verragio
When you're shopping for a ring to mark the occasion of your engagement, you want to find an engagement ring without a diamond. A ring like this is a big investment and you want to make sure the largest diamond in the setting is one that reflects your tastes and idea of the best diamond.
The 4 Cs of Diamonds
The diamond's value is based on 4 different words that begin with the letter C.
Cut – The type and quality of the diamond's cut and ability to reflect light.
Color – Diamond color is graded and the ones without any color are graded the highest.
Clarity – Clarity is a judgement of the internal and external characteristics of the diamond.
Carat – The weight of a diamond is stated in carats, not grams or ounces.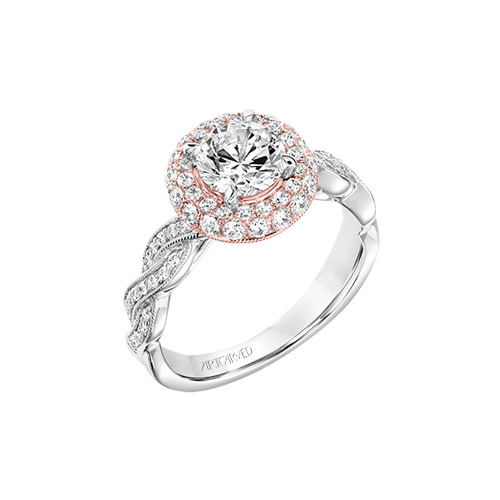 "Anja" Designed by ArtCarved
For some couples, the carat weight of the diamond is the most important feature and they will put more money toward the diamond carats. Others will want the best sparkle with the finest cut. Some will find the colorless and flawless diamond the only one for them. These things are all a personal matter. By getting an engagement ring without a diamond, you can pick out that center gemstone and choose the one you feel is the best diamond.
Ben David Jewelers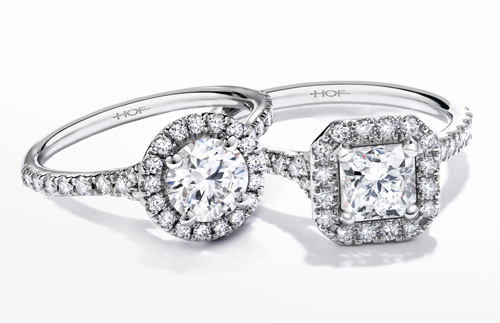 Engagement Ring with Halo designed by Hearts on Fire
Ben David Jewelers has one of the largest bridal sections in the greater Danville, VA, area. We carry all the most popular designer brands of
engagement rings and wedding bands
. Many of these designer brands offer an engagement ring without diamond choice for you to browse.