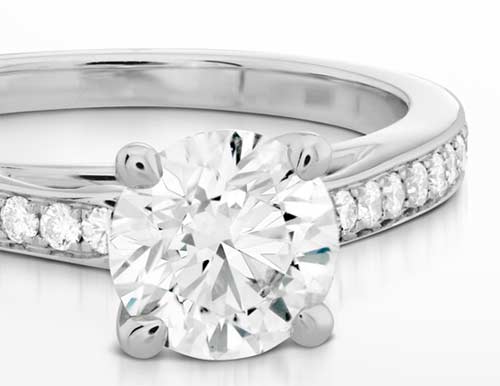 June has come and gone, but you can buy an engagement ring at any time! Sure, you won't be having a June wedding this year, but you can for next year! There is plenty of time to plan that perfect wedding and get the ring that will turn everyone's head when you are out and about.
Engagement Rings
Take a look at these engagement rings that you will probably fall in love with right on the page. You have your choice of white gold, yellow gold in either 18K or 14K. Some of them also come in palladium or platinum. Ask your salesperson at Ben David Jewelers about all the options that are available for these rings.
ArtCarved Liv
The name of this engagement ring created by ArtCarved is Liv. It has all the popular choices of metals and features a center round diamond, although the setting is deceptive. This setting is more of a cushion halo type with its square shape.  It gives the impression that the diamond is square, instead of the round shape it really is.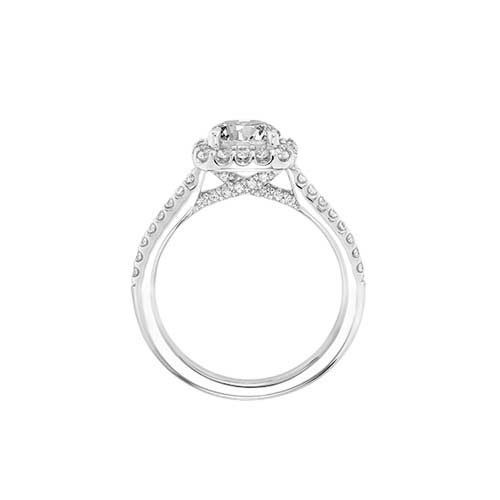 There are many diamonds along the sides of the band. There are even more diamonds inside along the ropes behind the setting. If you want people to notice your sparkle when you walk by, then ask Ben David Jewelers to see Style #31-V644ERW from the designer jewelry brand ArtCarved. They will probably have it in stock.
Hearts on Fire Transcend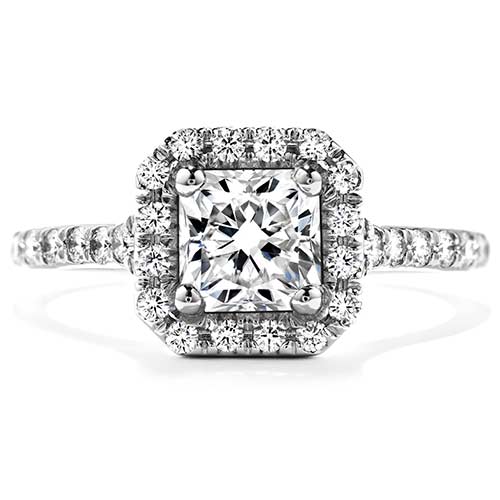 This engagement ring designed by Hearts on Fire is named Transcend. It can accommodate a center gemstone that is a modest .30 carat up to a full carat. This ring is tailored to fit their square shaped Dream diamond perfectly. The surrounding diamonds form a halo around the Dream diamond. The halo gives the center stone the appearance of being even larger than it is. Plus, it adds a little more design texture and interest.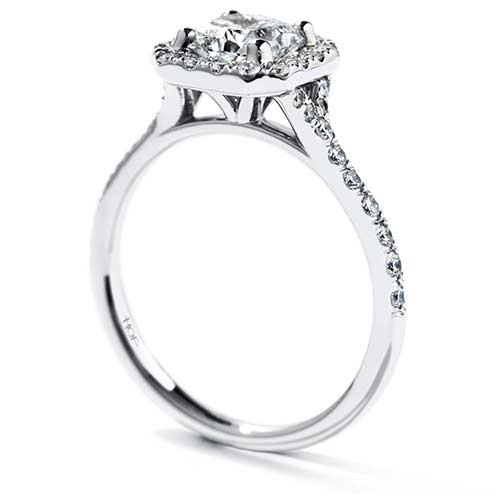 From the side view you can see diamonds along the side split shank and band. These smaller diamonds also add a lot of sparkle to your hand. This ring is available in your choice of white gold or platinum.
Verragio Classic 927R7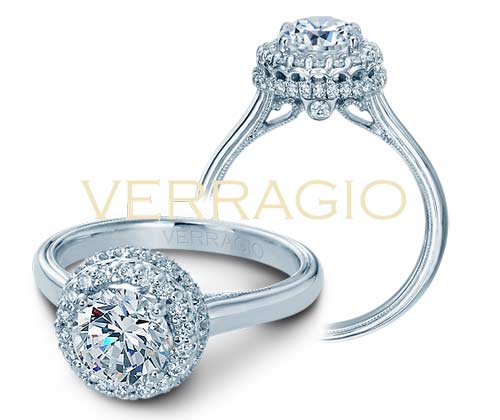 Verragio loves to design with some major bling, but this ring is a little more subdued. This engagement ring is a solitaire style with a very large double halo that makes the center diamond huge. (You pick out the center diamond separate from the ring.) Without the center gemstone there are .35 carats of round diamonds in this beautiful ring.
The band of this engagement ring is smooth on the outside. But inside there are ropes and even more diamonds, adding lots of additional style that can be seen from the side view.
Ben David Jewelers
These gorgeous engagement rings are just a tiny sampling of what Ben David Jewelers has in their expanded bridal section. Stop by the store when you have an hour or three to browse through their massive collections of designer engagement rings from all the top brands. Be prepared to shop until you drop, but you'll probably narrow down all those choices quickly to the one you love.