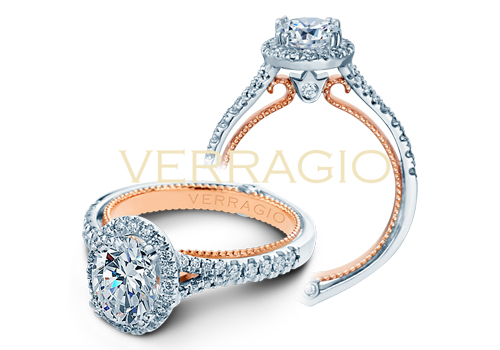 Engagement rings with a diamond band add a lot more sparkle and really add a lot to the center diamond in the setting. Choosing this type of an engagement ring is a good choice if you are looking to save money by going with an inexpensive cut diamond. What that diamond lacks in sparkle can be boosted by the small diamonds on the shank.
Engagement Rings with a Diamond Band
The band of the ring is called the shank. If you want to shop engagement rings with a diamond band (or shank), you have some choices. You can go with the regular band, a split shank or even a twisted shank. The more places you have to put smaller diamonds, the better, right?
Designers That Use Diamonds on the Shank
Hearts on Fire is a designer brand that features diamonds on the shank in numerous rings. You can see these rings in person at Ben David Jewelers in Danville, VA. Hearts on Fire is a very popular brand of engagement ring because their special diamond cut reveals hearts inside the diamond. How romantic! Their diamond engagement rings are so beautiful, so that is another reason to shop Hearts on Fire for engagement rings with a diamond band.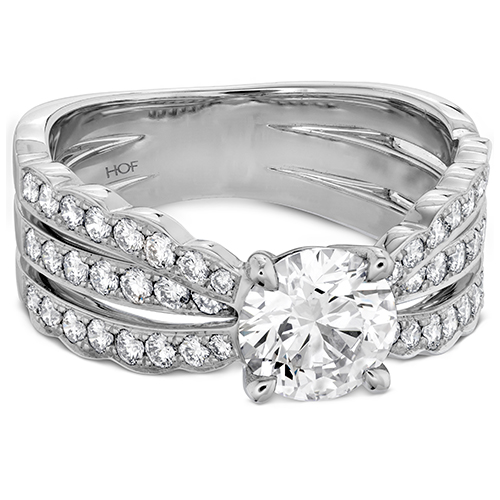 Verragio is another famous engagement ring design company that specializes in engagement rings with a diamond band. They have six different design collections, all of them featuring many rings with diamonds on the band. Verragio's engagement rings tend to be a lot busier with their designs than most companies. If you like a lot of bling and loads of sparkle, then Verragio's engagement rings are the one you want to start with.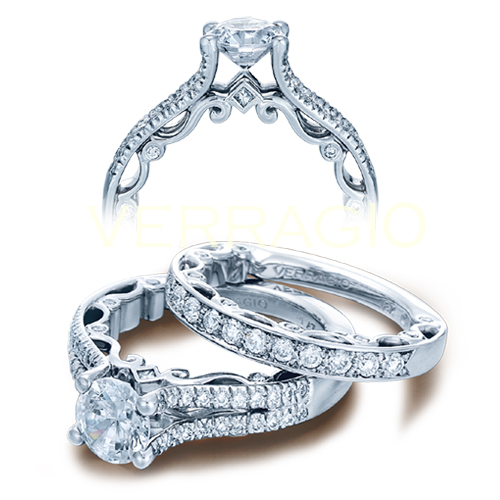 Ben David Jewelers
Ben David Jewelers has a huge bridal section, making it the #1 one fine jeweler with which to start your search. You will very likely find everything you're looking for here.