Engagement rings come in so many different styles. ArtCarved Bridal is a brand of gorgeous rings that are sorted into categories. This helps you narrow down the thousands of rings to just the look you like. Here are some features of their vintage category, for those women who are a little bit old fashioned in their taste.
Engagement Rings
Vintage is a category of style that embraces the typical look of the engagement rings from many decades ago. Styles in rings change over time as certain looks go in and out of favor with young brides. The vintage rings usually have lots of embellishments around a solitaire diamond in the setting and possibly on the band. But, the nice thing about going back in time to embrace a forgotten style, you are able to find some that mix with what you like in today's style.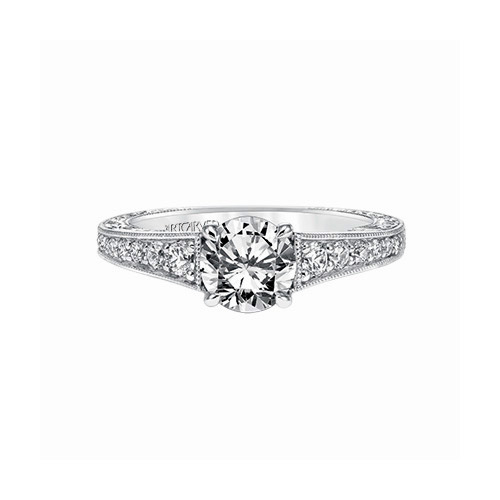 "Hattie" Engagement Ring by ArtCarved Bridal
ArtCarved Bridal is a very popular engagement ring and wedding band brand. They have hundreds of different setting styles from cushion, solitaire, halo and side-stone to combinations of those looks. Vintage is only one of their categories. There are many, many more rings in their Contemporary and Classic categories. They also feature wedding bands that can be worn with the engagement ring to enhance the beauty and sparkle of the engagement ring. There are a lot of choices when it comes to this particular designer brand.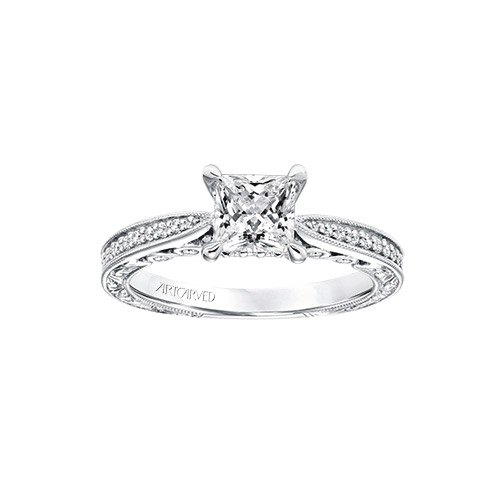 "Minnie" Vintage Engagement Ring by ArtCarved Bridal
Where to Look at ArtCarved in Person
Ben David Jewelers has a huge bridal section in their Danville, VA, location. They feature numerous designer brands of engagement rings, including the
ArtCarved Bridal
brand. When you stop in you'll be able to sit down with a store representative and try on all the ones you like while enjoying cookies and refreshments. At Ben David Jewelers we understand this is a huge step in your life and your bridal rings are a big investment. We want to do everything we can to make you comfortable. You can browse in a stress-free environment, so that you can find the perfect engagement ring.