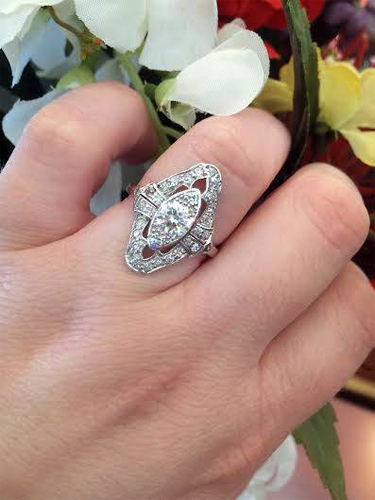 Singer Collection Estate Show Art Deco Ring
Ben David Jewelers is having a special estate jewelry sale for the Singer Collection Estate this week on June 11, 2015. This invitation only sale will run all day long and you are invited! A reservation is required. The general public will not be admitted unless they have a prearranged reservation, so give the store a call today.
Jewelry Estate Sale Thursday Only
Thursday is the day this special, reservation only sale on Ben David Jewelers estate jewelry will take place. Call right now in order to reserve your appointment to be able to see these beautiful necklaces, rings and bracelets.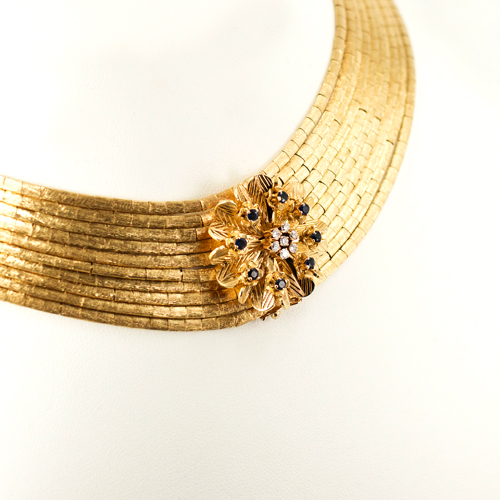 Singer Collection Estate Show Gold Necklace
Jewelry from many eras will be at the sale and all of the rings, necklaces, bracelets and pendants will be made of precious metals and gemstones. This is a rare opportunity to find gorgeous, intricate designs for prices that are less than today's going prices. Sometimes the rings and necklaces from days gone past are far richer in detail and design than jewelry made today.
Ben David Jewelers
Give Ben David Jewelers a call right now at 434-792-6561 to reserve your spot at the Singer Collection Estate Show that is taking place on Thursday, June 11, 2015, from 11am-6pm. Only those who have made a reservation in advance will be admitted to this jewelry estate sale, so call right now to reserve your spot. You can also
register online
for the event.