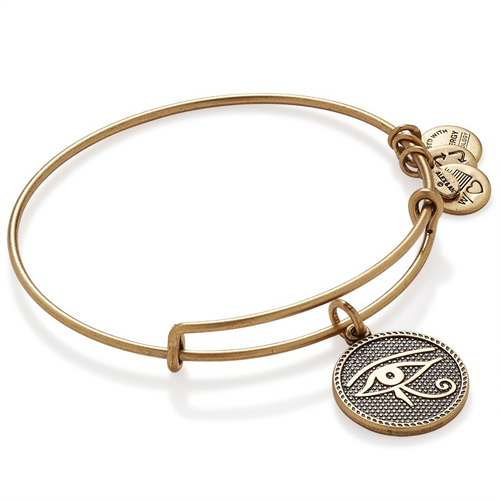 The Eye of Horus Sacred Studs bangle is a bracelet designed by Alex and Ani. Ben David Jewelers carries the Alex and Ani brand and stocks this bangle when it is available.
Eye of Horus Sacred Studs Bangle
The Eye of Horus Sacred Studs bangle is part of the Sacred Studs Collection from Alex and Ani. There are many designs in this collection that help one focus their spirituality and honor their belief system. This particular Eye of Horus design is to represent the eye of the Egyptian god Horus. This god represents energy from the moon, intuition and good health. Many people wear this symbol to ward off evil.
Eye of Horus Ring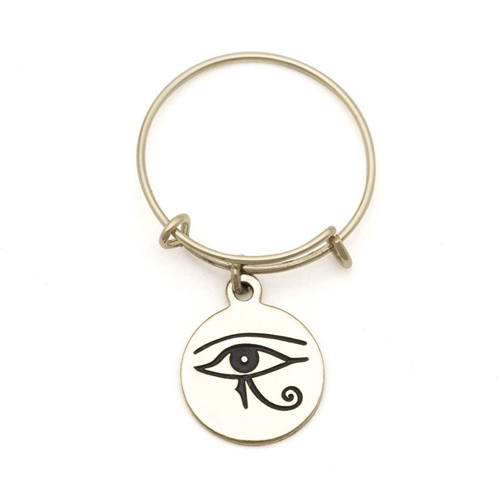 The Eye of Horus is also featured on this Sacred Studs ring. It is the same symbol of the eye to ward off evil and help you on your spiritual journey. It is a nice compliment to the rest of the designs of the Sacred Studs collection, especially the earrings that represent the chakra colors.
Eye of Horus Chain Bracelet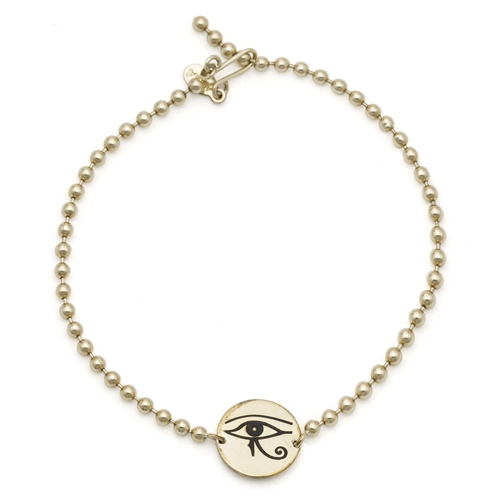 As of this writing, the regular Eye of Horus Sacred Studs bangle bracelet is out of stock. However, the chain bracelet version is in stock and you'll likely find it in stock at Ben David Jewelers. If the store is out then they will be able to order it in for you. This Alex and Ani bracelet features the Eye of Horus, but it is on a chain bracelet instead of a bangle.
Alex and Ani Jewelry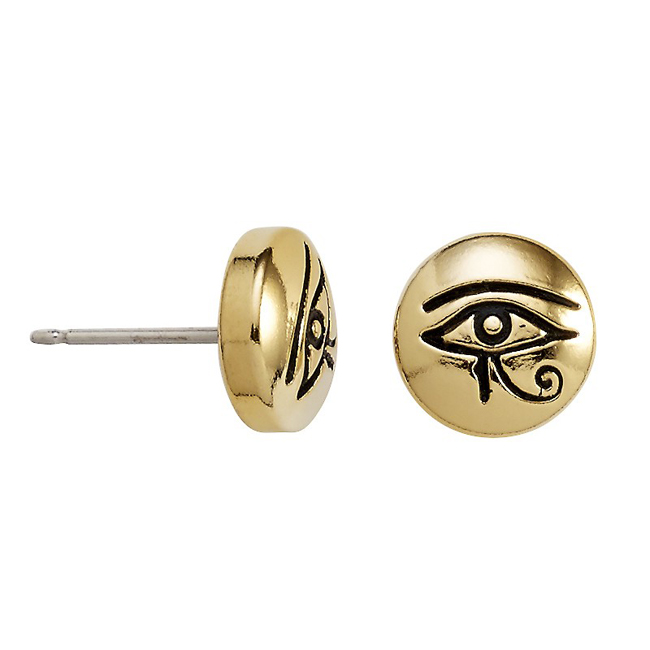 Alex and Ani jewelry is about far more than the Eye of Horus. This jewelry company creates many beautiful designs featuring all of the beauty of life in their bangle bracelets and rings. The Sacred Studs Collection features many earrings and bracelets to honor Eastern philosophies and religions. Their customers enjoy learning about new ways to become more spiritual.
Ben David Jewelers
Ben David Jewelers in Danville, VA, carries the Alex and Ani line of jewelry. While they usually stock only the bangle bracelets, they can order in any of Alex and Ani's products and jewelry. When you stop by the store, their sales staff will show you the Alex and Ani line and allow you to try them on to pick out the designs that you enjoy. Hopefully, there will still be the Eye of Horus Sacred Studs bangle bracelets in stock when you arrive.