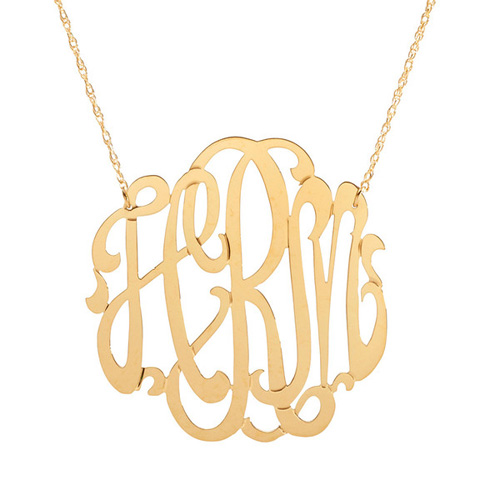 Monogram Pendant in Gold
There are a lot of little details that go into getting married and it can be quite overwhelming. One tradition that is easy to overlook is the one where the groom presents the bride with a gift on their wedding day. It's something special for only the two of your to share before you begin your lives together as a married couple, so it's an important gift. Jewelry makes the perfect gift for your bride. She can always remember your wedding day when she puts it on. Here are a few suggestions for the perfect gift for your bride.
Fine Jewelry
There are two types of jewelry: fine jewelry and costume jewelry. They differ in the material from which they are made. Fine jewelry is made of gold, silver and platinum. Costume jewelry is made from alloys that are not very valuable. When you buy jewelry made from the finest materials, you are buying jewelry that will last the rest of your lives together.
Gift Ideas for the Bride
You've already given your bride a beautiful ring, so what type of gift should you give next? You can give your bride many thoughtful gifts including a bracelet, a pair of earrings or a necklace.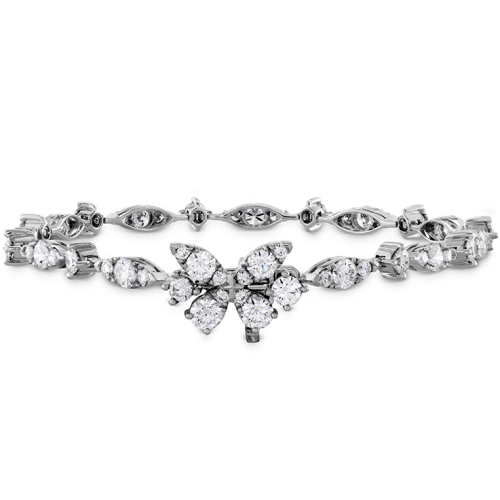 Aerial Diamond Bracelet by Hearts on Fire

Jewelry Gift Ideas
Charm bracelets with thoughtful charms that reflect her personality or your history together are a gift any bride can appreciate. You can also give her a necklace with her birthstone or a stone that represents the month in which you will be married. If your future wife enjoys earrings, you cannot go wrong with simple diamond earrings that can be worn every day or when dressing up – they're like the little black dress of the jewelry world. Whatever gift you think your bride would love can be found at
Ben David Jewelers
. We can help you to find the perfect gift for your special day that the two of you can cherish for a lifetime.