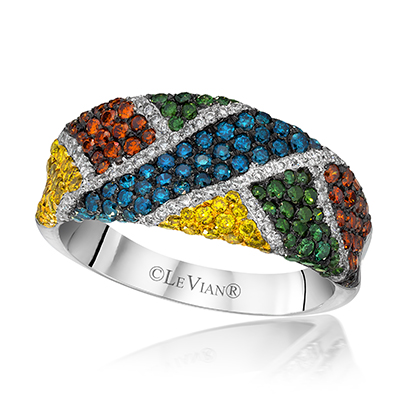 An Anniversary Ring Full of Colorful Diamonds Designed by LeVian
Gems are so extraordinary and so beautiful, of course you want them! Some of the most popular gems in jewelry are diamonds, topaz, sapphires, rubies, emeralds and pearls. There are a lot of ways you can purchase them and this guide will help you find the exact gems you want.
Gems at a Jewelry Store
A fine jewelry store like Ben David Jewelers will sell jewelry with the gem already in the necklace, ring or bracelet, but they also will sell gems on their own. You can purchase loose diamonds, sapphires, emeralds and lots of other gems and gemstones all by themselves. There are many rings, for instance, that do not include the main diamond in the setting. The reason for this is so that you can purchase just the one you want to have. You can pick out an emerald, ruby or other gem to go into that setting and they will put it in for you.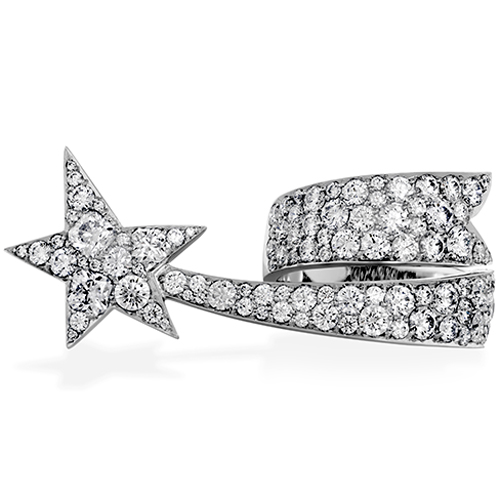 Hearts on Fire Two Finger Diamond Ring
Selling Gems
Suppose you have a bag of gems that grandma left you in her will. What do you do with them? You can have jewelry custom made using them, but you can also sell them. Ben David Jewelers will buy your loose gems at the going market rate. Call for an appointment and come in for the jeweler to take a look at what you have.
Update Old Rings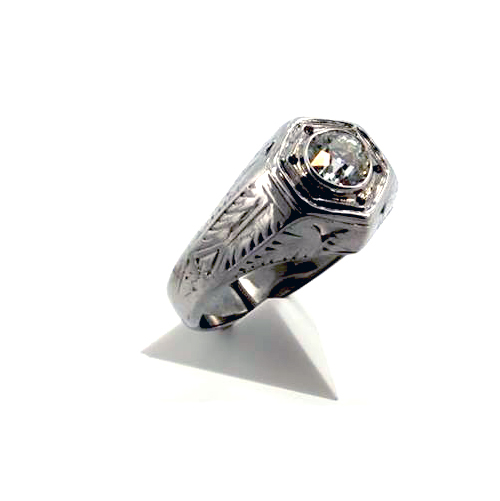 An Estate Ring with a Stunning 0.96 ctw Round Center Diamond
When you have an old ring that is valuable, but you don't like the look of it anymore, you can update it. Ben David Jewelers will remove the gems for you so you can melt the ring down and design something completely new. You can also just make a few changes to the ring you have to make it into a brand new masterpiece without much work.