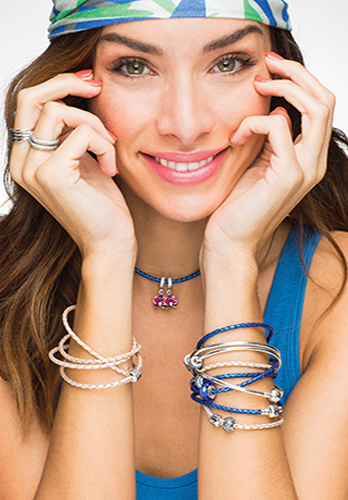 Popular Pandora Bracelets
Pandora is having a very special giveaway through June 14, 2015. Pandora loves their customers and they show it. Every month there is an awesome special on their bracelets and this week it is a free leather bracelet. See below to find out how you can get this fine bracelet.
Pandora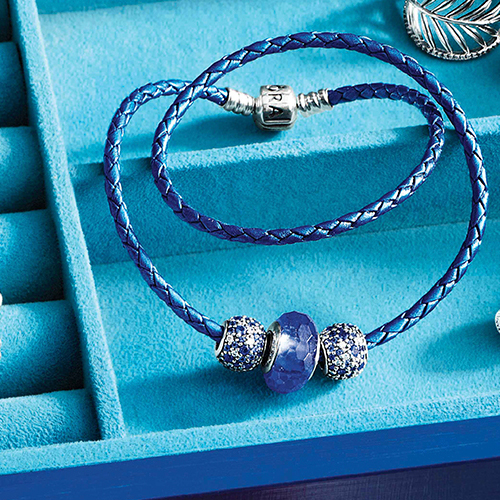 An Example of What You Can Do With a Pandora Leather Bracelet
Pandora is offering a leather bracelet to any customer that spends at least $100 on Pandora jewelry on or before June 14, 2015. Stop by Ben David Jewelers to browse the Pandora collections and pick out your free leather bracelet. Ben David Jewelers is always well stocked with Pandora bracelets and charms. You have your choice of charms made of silver and various types of gold. Some of the charms are a combination of silver and gold, to have the best of both worlds.
Summer Collection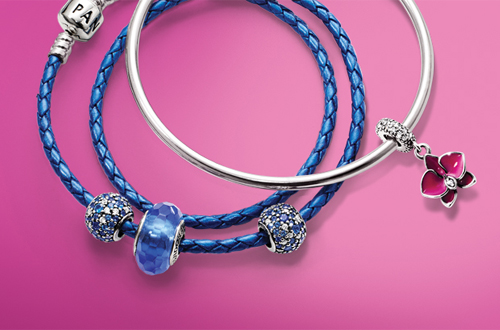 Pandora Bracelets
Pandora's summer collection
leans heavy on the color of blue, representing water of the sea. Reds and pinks accent the silver and blue summer beach style designs. Pavé styles of beads are sparkley and glittery to help everyone notice your beautifully designed Pandora bracelet.
Ben David Jewelers
Ben David Jewelers enjoys carrying all your favorite bracelet brands, especially those from Pandora. It is the brand that is most imitated, but is the only real, quality gold and silver lockable charm company. Pandora brings you wonderful designs made with gold and silver materials that will look beautiful for many years to come. Stop by Ben David Jewelers this week in order to take advantage of their free leather bracelet special. This special will end at the close of business on June 14, 2015.