Free Pandora Christmas Ornament
You will receive a free Pandora Jewelry Christmas ornament the first week of December, 2014, when you purchase $125 or more in Pandora jewelry at Ben David Jewelers in Danville, VA.
Pandora Jewelry at Ben David Jewelers
Ben David Jewelers carries the Pandora jewelry brand and is always well stocked on their jewelry. You have all sorts of choices with Pandora in bracelets, rings, bangles, earrings and charms. They come in a variety of popular finishes and designs. Pandora is one of the most popular bangle bracelet designers today. Women love to collect the designs that have meaning to them. There are hundreds of charms to express a woman's personality. New designs are issued every season and special occasion.
A Gift for Yourself
Pandora is letting you get a special gift for yourself this week of this delicate, collectable Christmas ornament for this year. You'll have to hurry, though; this special deal will end on December 7th, 2014. Come into the Ben David Jewelers store in Danville today to be sure to get one when you spend $125 or more on Pandora bracelets, rings or charms.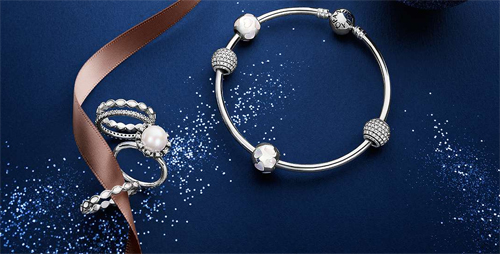 Pandora Jewelry