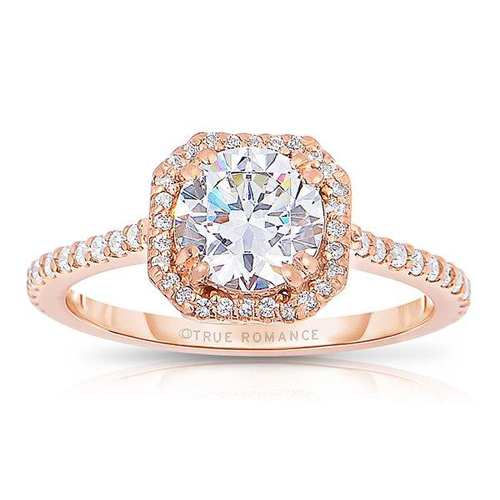 Getting Engaged with a Pink Engagement Ring from Ben David Jewelers
Getting engaged needs a guarantee, right? I mean, what if she says no? Yikes! Ben David Jewelers offers a money-back guarantee that she will accept your proposal. Okay, we won't force her to say yes to your marriage proposal, but we do offer a guarantee on the engagement ring. Just in case she says no, or she doesn't like the ring you selected, we'll happily exchange it for a ring she loves. If we cannot make her happy with the ring selection then we'll refund the purchase price.
Engagement Ring Money-Back Guarantee
Our getting engaged money-back guarantee is very generous, allowing you up to thirty days to return the ring. Suppose she wants nothing more than live in Southern Florida training alligators and fully expects you to help her. Well, sometimes once you propose you find these things out about a gal. You can return the engagement ring and drive as fast as you can away from that girl.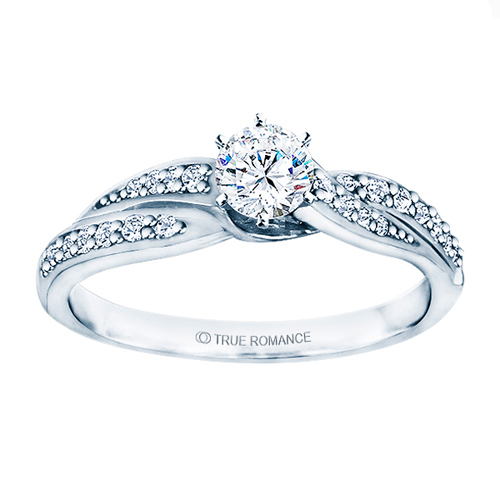 White Gold Infinity Engagement Ring from Ben David Jewelers
Getting Engaged with Just the Right Ring
We have a very large selection of
engagement rings
to choose from when you decide you're ready for getting engaged. We have our Ben David brand for the girl who wants the very best, but insists on shopping locally to support the local economy. If she wants a nationally famous brand then we also carry Hearts on Fire, Verragio and ArtCarved to choose from. Any of these rings we cover with our money-back guarantee providing there were no special orders or modifications involved.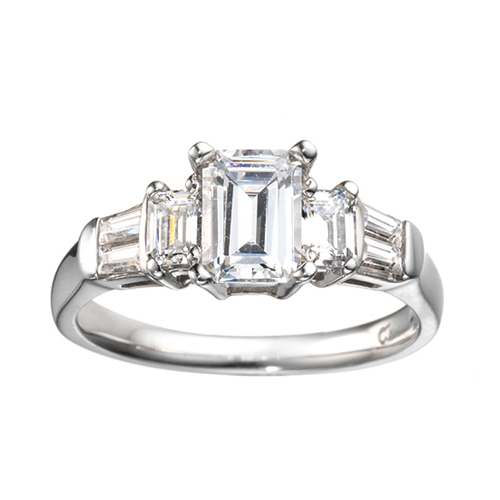 White Gold Engagement Ring From the Ben David Nostalgic Collection
The engagement rings we carry also come in a wide variety of price ranges. Don't worry, we believe that you should select from the price range you want without any pressure to spend more than you can afford. You let us know the range you want to select from and we'll find the perfect ring she'll love, we guarantee it. Plus, we'll even help you come up with the perfect plan for getting engaged!