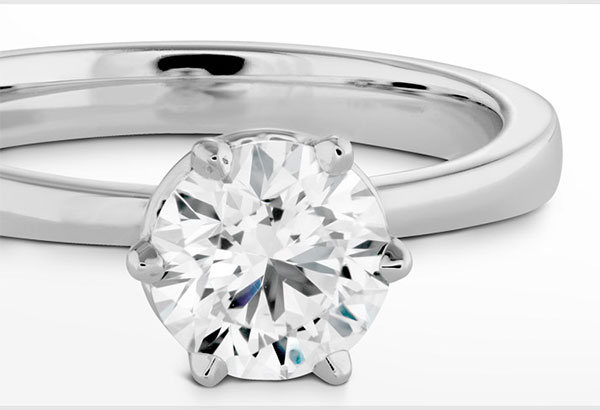 A Solitaire Diamond Engagement Ring by Hearts on Fire
A GIA report is a very important third party grading report that your jeweler might mention you should get. There are two types of reports: the Diamond Grading Report and the Diamond Dossier. But, are these reports really important to have and why?
GIA Report
The Gemological Institute of America, Inc., more commonly known as the GIA, is one of the foremost authorities on diamond assessment. The society does many things that benefits consumers and fine jewelers alike. What the consumer is most familiar with is their GIA report on white diamonds.
GIA Diamond Grading Report
The Diamond Grading Report through GIA will contain an expert evaluation of the Cut, Clarity, Color and Carats of your diamond. In addition to that, the report will include a plotting diagram that maps out all of the characteristics of the diamond's surface and internal structure. In a nutshell, that diagram is the fingerprint of your diamond. This makes your diamond easily identifiable if it is ever stolen or switched by an unscrupulous person.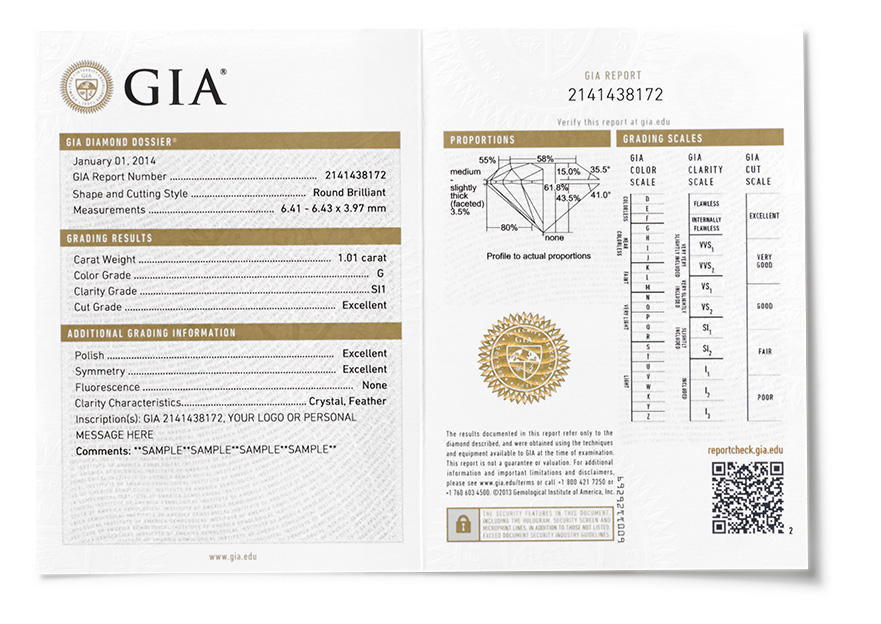 Diamond Dossier
The Diamond Dossier, on the other hand, is for the smaller, less than 2 carats diamonds. This includes expert evaluation of your diamond's Cut, Clarity, Color and Carats, but it doesn't include the plotting diagram. The GIA can also inscribe the diamond using a micro-laser. Most people will want the GIA report number inscribed. If the stolen diamond is recovered then the GIA number will be looked up. The owner will be immediately contacted. But, the more romantic types will not inscribe just the number, they will have "I Love You" or their wedding date put on the diamond, also.
How to Obtain a Report
Ben David Jewelers offers the GIA Report service to their customers for a small fee. It can take a couple of weeks for the diamond to return with its report.
Stop by today
to speak with the sales staff about the benefits of getting a report on your diamonds.