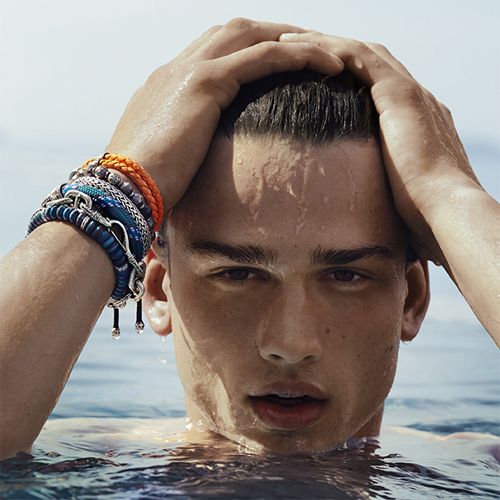 What gift is a good one for the man in your life? Men usually don't tell you they want something dressy and will usually say they want a new drill or something for the garage. However, men will always like jewelry like a gold chain, bracelet, ring or watch. They just don't know they want it until they see it.
Gift That Will Make Him Happy
There are a lot of jewelry gifts that will make your man happy. Ben David Jewelers has a nice selection of men's rings, necklaces, bracelets and money clips that will make for a nice gift for him. It is best to browse what is in stock inside the store, but here are a few ideas for a gift for him.
Watches for Him
A watch is a gift he will use every single day. He will probably remember to put on his watch more often than he'll remember to put on his wedding ring. Here are a couple of great watches that will make a sweet gift.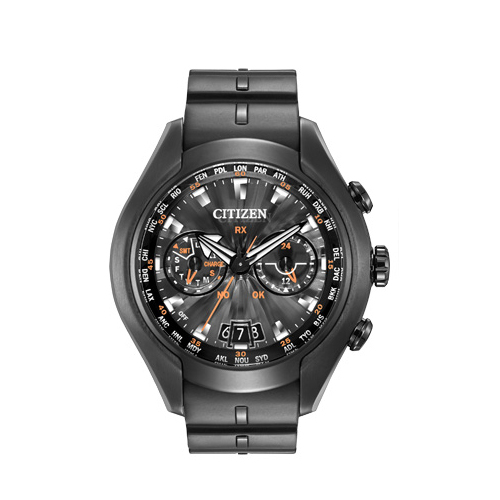 Satellite Wave Air from Citizen
If your guy is a stickler for accuracy, this is the gift he is going to love. This watch connects to satellites to give him the exact time and it is correct anywhere in the world. It is made from the light-weight material, titanium. Its dials are designed with three layers and it has orange accents. This Model: CC1076-02E is a watch that is a sure winner!
Citizen's Grand Classic Watch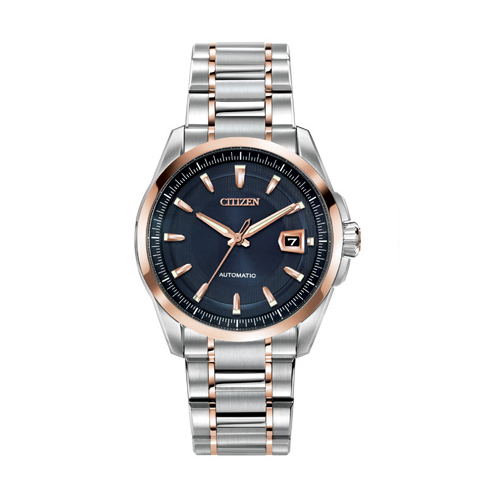 This watch is true to its name and makes a fabulous gift. The Grand Classic Watch is a sleek, 24-jewel watch with a sapphire crystal. It looks like a watch that Cary Grant might have worn. It has a blue dial and is made from stainless steel. The accents are rose gold. If your guy is a little bit of an old fashioned, classy guy then this would be an excellent gift for him.
Great Bracelet Gifts for Guys
The designer John Hardy has some ideas for a gift for a man. These bracelets are the kind of manly stuff men like.
Beaded Palu Bracelet from John Hardy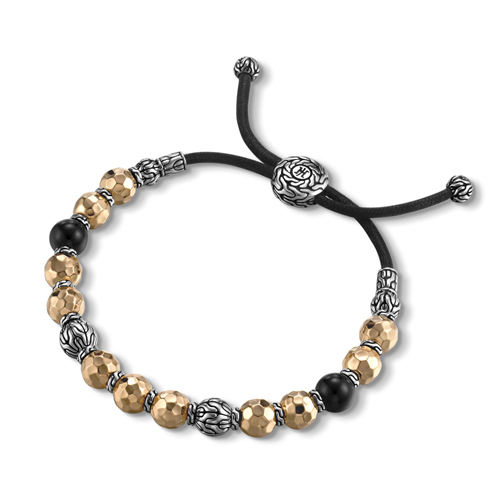 This bronze beaded bracelet is handmade by families in Palu, Indonesia. They hand hammer these beads in the same way that their ancestors did to make this beautiful finish. This particular bracelet is strung with black tourmaline beads, sterling silver and bronze beads.
Black Leather Hook from John Hardy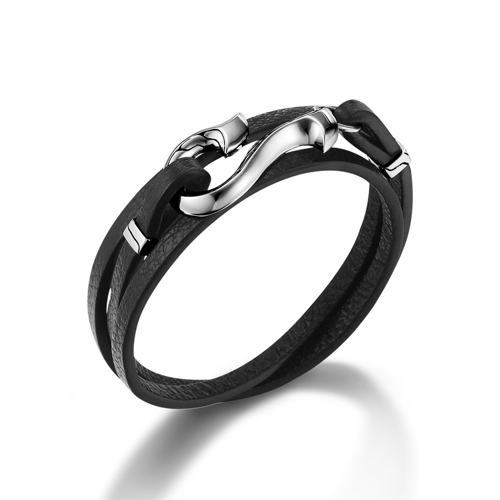 The Black Leather Hook bracelet for men is what we typically see in a men's bracelet. It has several layers of leather strap and a large sterling silver hook on it. This is a sleek, tribal design that suggests the guy who receives this gift has a warrior spirit.
Ben David Jewelers
Ben David Jewelers has the gift you are looking for when it comes to men's jewelry. A watch, ring, bracelet or necklace is a gift he will love for a lifetime. Stop into the store in Danville, VA, to see the variety of gifts we have for your guy!