A Variety of Gold Diamond Rings from Hearts on Fire
Gold diamond rings now come in three different types of gold: yellow gold, rose gold and white gold. Sometimes you can get the design you want in platinum or palladium, as well. When it comes to diamond rings, there are a lot of choices!
Gold Diamond Rings
Just about every designer jewelry brand makes gold diamond rings, so you have a lot of selection to sift through to find just the right ring for you. Some of the top jewelry designer brands are carried by Ben David Jewelers in Danville, VA. When you drop by the store, the salesperson will sit down with you and help you try on many different rings to find the one that looks beautiful on you.
Men's Diamond Rings
There isn't as much selection in men's diamond rings as there are women's, but there are plenty of choices to explore with the top designer brands like Hearts on Fire. Here is a men's gold diamond ring designed by Hearts on Fire called the Copley Triple Row.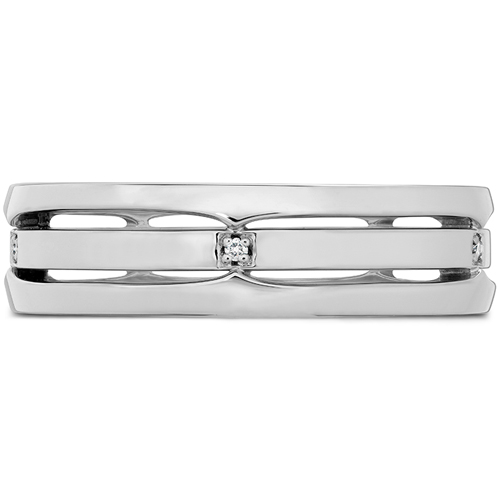 Copley Triple Row Men's Gold Diamond Ring
This
beautiful gold diamond ring
for men features a subtle .05 carat of diamonds in the center of the middle band. It comes in your choice of 18K white gold, 18K yellow gold or a combination of 18K yellow gold with platinum. It can be used as a right hand ring or a wedding band.
Women's Diamond Rings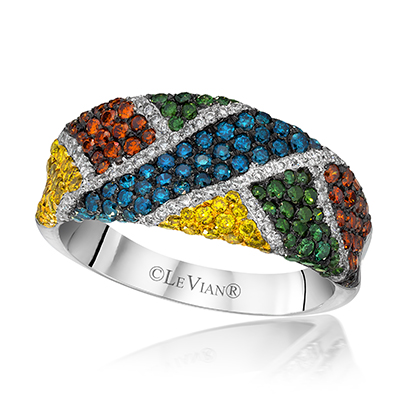 Gold Diamond Ring Featuring Colored Diamonds Designed by LeVian
A ring designed by
LeVian Jewelers
makes the most out of colored diamonds. This gold diamond ring features loads of diamonds in the colors of red, blue, yellow and green. If you are looking for something totally unique and featuring diamonds that are not the usual white, then LeVian is the brand to browse at Ben David Jewelers.
Recycling an Old Gold Diamond Ring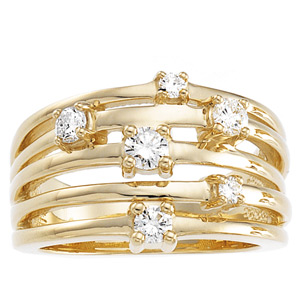 Gold Diamond Ring
If you have an old, gold diamond ring that just doesn't interest you anymore because of its outdated design, you should bring it into Ben David Jewelers. The Master Jeweler might be able to do a little tweaking of that design and turn it into something you'll really love again. Maybe you can change the diamond out to something different for an easy update. Or possibly, you might want to make some major changes to the design itself to make it stunning. You can even start something entirely from scratch. The Master Jeweler at Ben David Jewelers is an experienced jewelry designer. He can take an idea from a customer and bring that creation into reality.
Ben David Jewelers
Ben David Jewelers in Danville, VA, is a full service jewelry store. They do jewelry repair, custom gold diamond ring designing and they have a huge bridal jewelry section. They carry numerous brands of gold diamond rings for men, women and even children. This is a jewelry store that serves generations of families helps mark the special occasions in their lives. They hope they will be able to help your family soon, also.