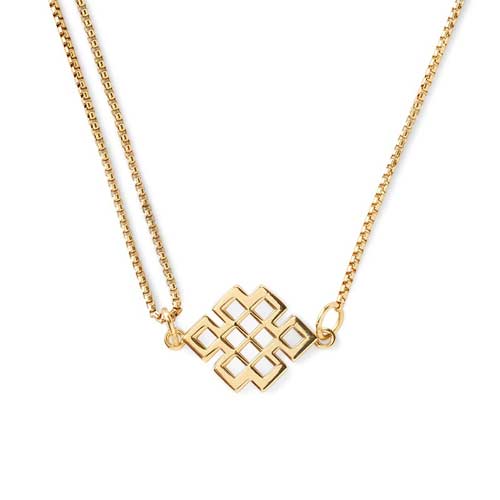 Alex and Ani Gold Plated Endless Knot Necklace
When you're purchasing jewelry, gold plated is a great way to go. You can save a fortune by not buying pure gold, but still have a natural gold looking bracelet. Here are some tips when purchasing jewelry that has been gold plated.
Gold Plated
Gold plating is when the jewelry manufacturer adheres a layer of real gold on the lesser expensive metal that the ring or bracelet is made from. There are different thickenesses of gold plating, and of course, the thicker the layer the more expensive the price. A thicker layer will wear far better and longer than a thin layer of gold plating, so you do get what you pay for. Gold plating is a complex process. If you are the technical details type of person and want to read about the actual process and how it is done then take a look at this detailed explanation page about
how gold plating is done
.
Jewelry that is Gold Plated
Many types of jewelry are gold plated, but it is oftentimes used for bracelets and necklace pendants. Rings aren't the best choice for gold plating because of the metal constantly rubbing on the fingers. This will not allow the gold plated surface to hold up very well. When it comes to rings, it is best that you use a tough 14K or 18K gold instead of plating.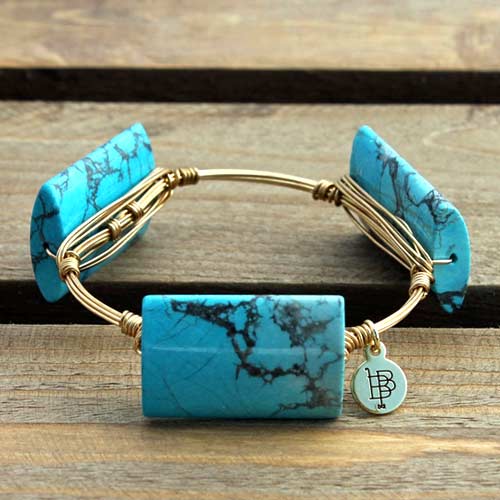 Bourbons and Boweties Uses Gold Plated Wire to Keep Bracelets Affordable
Many jewelry manufacturers use gold plating because it keeps the costs of their jewelry way down. If you have a line of bracelets, such as with Bourbon and Boweties, by using gold plating instead of 14K gold, they are very affordable for the average person. These bracelets still look every bit as beautiful as a 14K gold bracelet.
Ben David Jewelers
Ben David Jewelers carries both gold plated jewelry and 14K, 18K and 24K gold jewelry. This is a jewelry store that carries stock for all budget types. If you want top of the line and can spend $250,000 on a bracelet, then Ben David Jewelers is for you. If you have saved up $50 to buy a new bracelet then Ben David Jewelers is for you, also! Stop by and let us help you browse all types of gold jewelry today.