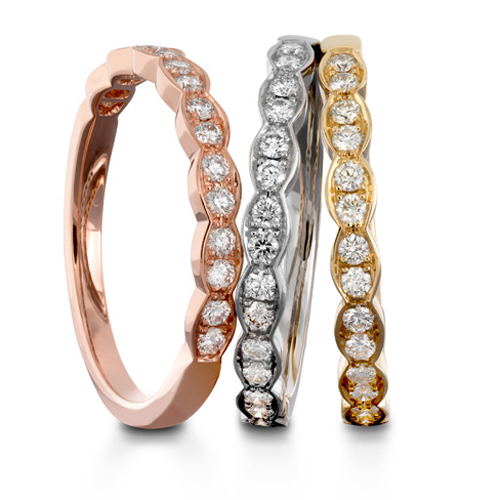 Gold Wedding Bands in a Choice of Gold from Hearts on Fire
Gold rings are traditionally used for wedding rings. Since the price of gold skyrocketed, some are picking out less elaborately designed rings in order to save money. Here are some tips on how you can save some cash when shopping for your wedding bands.
Gold Rings at Great Prices in Danville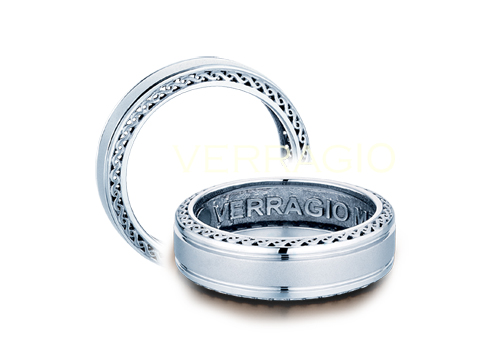 White Gold Rings from Verragio
Gold rings are very reasonably priced at Ben David Jewelers in Danville, VA. There are a variety of pricing options. Gold rings are in a wide range of designs. You can get a simple gold band that doesn't have any design on it at all. This is sort of the stripped down version of a wedding band that many people prefer to use for their wedding rings. This is really the least expensive way to go, because you are paying just a little more than the price of gold for the ring. Reduce the amount of gold in your ring to save a little. Instead of getting an 18K gold ring you can drop the gold content down to 14K. This is a way to save some money in the gold portion. Also, 14K gold rings are easier to care for. They are harder, so they hold up a lot better to all the bumps and scratches people put them through.
High End Gold Rings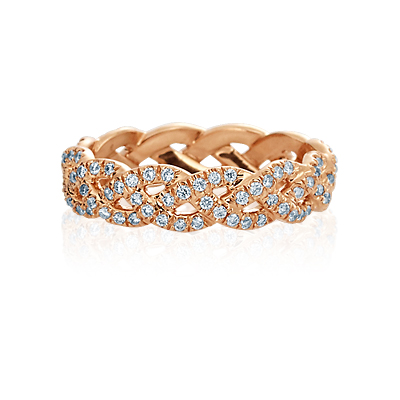 The Eterna 4023 Designed by Verragio
There are gold rings that are elaborately designed and have beautiful gemstones. These are going to be on the higher end of the scale. You can get any kind of gemstone you would like, such as amethyst, diamonds in any color, sapphires, emeralds and other types of gold rings. For wedding bands, it is wonderful to have a matching set for the bride and groom. At least the bride should have a wedding band that matches her engagement ring, if she is going to wear her engagement ring everyday with her wedding band. If she isn't then a gold ring that matches her husband's ring would be perfect.
Other Gold Rings
There are a variety of choices these days with gold rings. You can get gold in yellow gold, but nowadays there is the option of white gold or even rose gold. The white or rose gold options are really quite beautiful. When people see it that aren't familiar with jewelry, they might not realize that it is gold. These different colors of gold can be blended together in the same ring to make for a very colorful, stunning design. Or, you can have the entire ring in just one color of gold.
Shopping for Rings in Virginia and North Carolina
A Variety of  Gold Rings from Hearts on Fire
Ben David Jewelers is located in Danville, Virginia.  It is the favorite place to shop for gold rings and all types of jewelry by residents of Virginia and North Carolina. The salespeople at Ben David Jewelers treat their customers like family and want to help them find just the right ring. Stop by and try on some of your favorite rings.