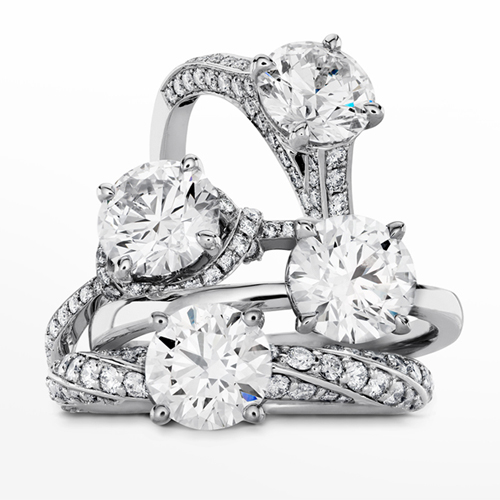 Not all engagement rings are gorgeous engagement rings. There are a couple of brands that are known for their glitz and glamor, though. This makes these designer engagement ring brands a must see. If you would like to see any of the following rings, you can stop by Ben David Jewelers. They'll even let you try them on!
Gorgeous Engagement Rings
It is always fun to browse gorgeous engagement rings, whether you can afford them or not. They can easily cost $10,000 for a very nice ring, and that is before you pick out the center diamond. You have a lot of control over the selection of the gemstone for the center of the ring, so you don't have to spend many thousands more for that.
Hearts on Fire Engagement Rings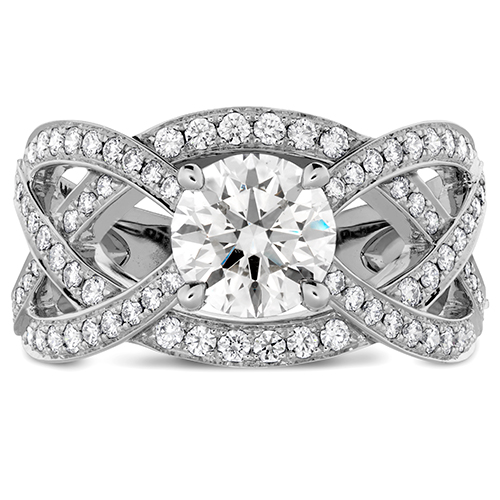 The Hearts on Fire designer brand of engagement rings is a very popular brand. They make gorgeous engagement rings and some start as low as only $3,000, before the center diamond is added. They have all the usual styles like princess, round, brilliant, and marquise. They are constantly creating new rings that stay with current styles and most of them are offered in your choice of gold or platinum. Some of the rings have a choice between yellow gold, white gold or rose gold.
ArtCarved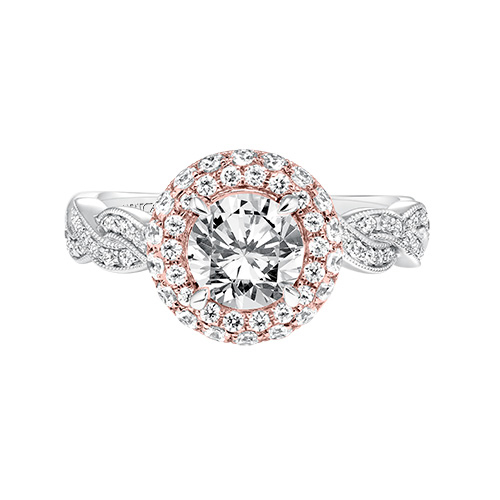 ArtCarved is another brand of gorgeous engagement rings that you will want to browse. ArtCarved offers many different style collections that include Classic, Contemporary and Vintage. They even offer some limited edition rings for those who want something very unique and special. ArtCarved offers many of their rings in your choice of white gold, yellow gold, platinum or palladium.
Verragio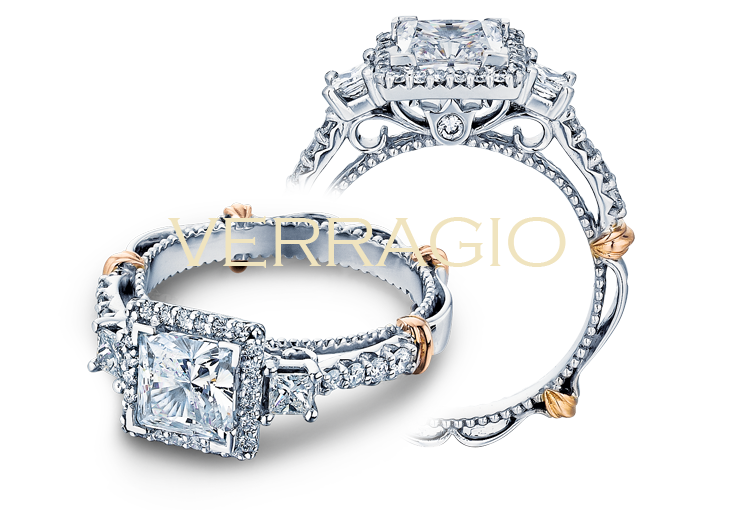 Verragio is another very popular brand that designs gorgeous engagement rings. Verragio has several different style collections such as Parisian, Venetian, Couture, Insignia and Paradiso. You are sure to find numerous engagement rings in their collections that you will instantly fall in love with. Verragio gives choices of the center diamond and your choice of gold or platinum on most rings.
See Rings in Person
You can see these gorgeous engagement rings and hundreds more at Ben David Jewelers in Danville, VA. Ben David Jewelers has the largest bridal section in a jewelry store in the greater Danville area. Their staff loves to sit down with customers and browse the many designs over refreshments. They want to get to know you as they help you find the exact ring you are searching for. Stop by anytime Monday-Saturday to meet our staff and browse.