You know she wants a Halo engagement ring, but what if she changes her mind after you propose? What happens then? At Ben David Jewelers in Danville, VA, we guarantee she's going to love the ring you pick out for her.
Halo Engagement Ring
Ben David Jewelers has a huge selection of bridal jewelry, engagement rings and wedding bands. A particularly popular choice with brides-to-be is the Halo engagement ring, because of the way the diamonds on the band sets off the large diamond in the middle. The effect is quite dazzling, no matter which of the numerous Halo engagement ring style choices she selects.
An Affordable Engagement
Sure, the cost of the engagement ring is on every guy's mind. You think it is going to be difficult to find an engagement ring that is both affordable and beautiful. That is one wonderful thing about the Halo engagement ring. You can pick a style that has a more modest size center diamond, because the diamonds on the band enhance the center diamond. This gives that lots of bling effect while it is still an affordable ring in reality. Additionally, you will be able to choose the center diamond yourself. You can pick out a diamond that has a few flaws, giving it its unique character and is also far less costly than a perfect diamond. The flaws won't be visible to the naked eye, so it is still going to be a big, beautiful diamond!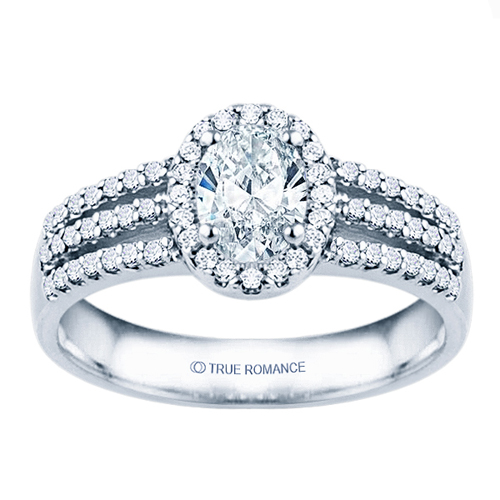 Guaranteed
Our Halo engagement rings and all of our bridal jewelry are guaranteed to be loved by her. If she lets you know that she had her heart set on a different style of ring, or even a different type of gold or gemstone, just let us know. Bring her into the Ben David Jewelers store in Danville, VA, and we'll find the ring that delights her. If we are unable to find or create exactly what she likes then we will take the ring back and refund the purchase price to you. We want to do everything we can to make her happy.